'Game Of Thrones' Season 6 Spoilers, Episode 3 Preview: Will The Tower Of Joy Happen In 'Oathbreaker'?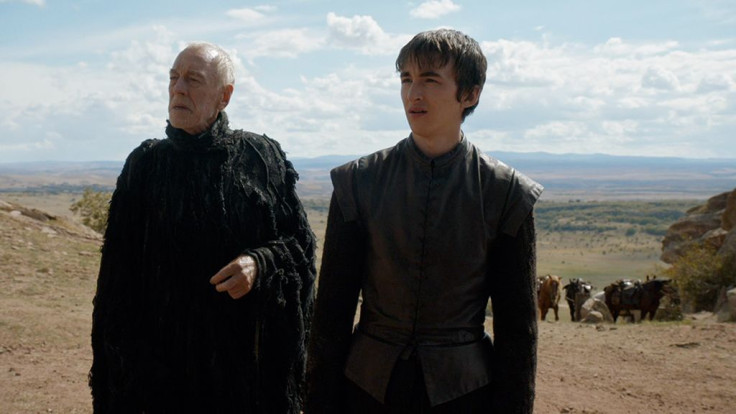 "Game of Thrones" Season 6, episode 2 contained many pivotal moments that will help shape the future of Westeros. The most shocking event also led to a whole slew of new questions swirling around Jon Snow. In the preview of episode 3, titled "Oathbreaker," the Tower of Joy is featured, and fans may also see the return of another important character.
Warning: "Game of Thrones" Season 6 spoilers ahead.
Jon Snow (Kit Harington) was resurrected by the conclusion of episode 2, titled "Home," but nobody at Castle Black yet knows the Lord Commander of the Night's Watch is once again alive. How Castle Black reacts to this shocking development will be interesting, but so too will be Jon's decision about what happens next.
Theoretically, Jon's death means he is no longer tied to his oath to the Night's Watch. Understanding the threat posed by the White Walkers, however, Jon could choose to stay at Castle Black to prepare for a future attack. Unfortunately, there are just not enough brothers of the Night's Watch, even were they augmented by the wildlings, to withstand the forces of the Night's King.
Secure in the knowledge he's no longer bound to the Night's Watch, Jon could head south to reunite the North. Now led by Ramsay Bolton (Iwan Rheon), House Bolton controls the territory, but there are many other houses still loyal to House Stark.
Whether Jon leaves to reclaim the North or stays to aid the Night's Watch against the White Walkers, the identity of the new Lord Commander remains an open question.
Speaking of the Boltons, the ramifications of Ramsay killing his father, stepmother and stepbrother in episode 2 will be explored in episode 3. In the "Oathbreaker" preview, somebody appears to want to give Ramsay a gift. This present may be Rickon Stark (Art Parkinson), who was last seen in "Game of Thrones" Season 3, or the news that the youngest Stark is still alive.
Even more exciting than Jon Snow's return could be the Tower of Joy scene. The episode 3 preview shows Bran Stark (Isaac Hempstead Wright) and the Three-Eyed Raven (Max von Sydow) watching a fight between Targaryen knights and what appears to be a young Ned Stark and Howland Reed. The Tower of Joy has been shrouded in mystery as Ned refused to talk about what happened there. After defeating the guards, Ned finds his sister, Lyanna Stark, dying in a bed. Before her death, she made him promise to keep a secret.
During his brief time alive in "Game of Thrones," Ned (Sean Bean) did not reveal this secret. The most popular theory is that the secret was about Jon. If that's true, this likely means he is the child of Lyanna Stark and Rhaegar Targaryen, the son of the Mad King who may or may not have kidnapped her. It's unclear whether "Game of Thrones" confirms this theory in "Oathbreaker" or provides a quick tease that would lead to Bran eventually discovering later in Season 6.
"Oathbreaker" will also check in on Daenerys Targaryen (Emilia Clarke) as she heads to Vaes Dothrak, Tyrion Lannister (Peter Dinklage) in Meereen and Arya's (Maisie Williams) return to the House of Black and White. "Daenerys ... meets her future. Bran meets the past. Tommen confronts the High Sparrow (Jonathan Pryce). Arya ... trains to be No One. Varys (Conleth Hill) finds an answer. Ramsay gets a gift," the episode synopsis says.
Based on recently released photographs, Cersei Lannister (Lena Headey) is plotting something scary in King's Landing with Qyburn (Anton Lesser) possibly beginning a new experiment. The return of the Greyjoys meant Dorne was absent last week, so it remains to be seen which location appears in "Oathbreaker." Sansa Stark (Sophie Turner) also may not appear in this episode as she heads to Castle Black with Brienne (Gwendoline Christie) and Podrick (Daniel Portman).
© Copyright IBTimes 2023. All rights reserved.