'Game Of Thrones' Season 6 Spoilers: What's Next For Ramsay Bolton After Deadly Episode 2?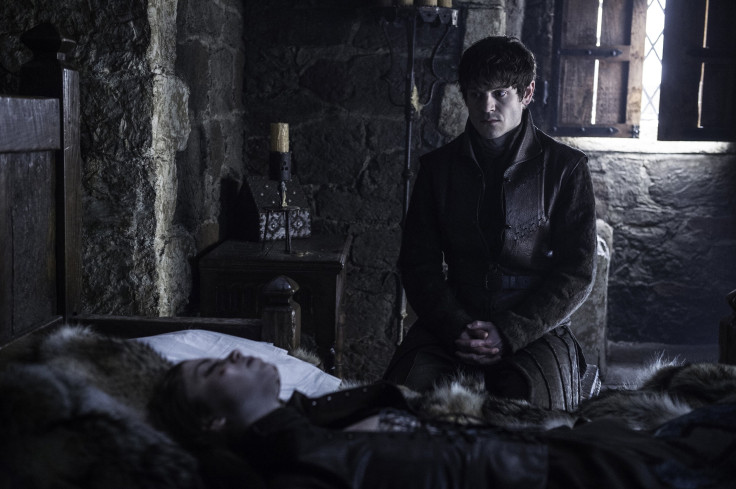 Although "the night is dark and filled with terrors" on HBO's "Game of Thrones," Winterfell could be the scariest place to be thanks to Ramsay Bolton. Season 6 has started off with a bang and now Ramsay is the Lord of Winterfell after wiping out the rest of his family in episode 2. However, could his actions have started the downfall of one of the show's biggest villains?
In an interview with Entertainment Weekly, Ramsay actor Iwan Rheon said his character's actions in episode 2 "showed a level of ambition we haven't seen yet." When he learned his stepmother had given birth to a baby boy, he decided to make the move to kill his father Roose Bolton (Michael McElhatton) and then fed his stepmother and baby brother to his hounds. Rheon said there will be some emotional effects on Ramsay after what he did because he didn't want to kill his father, but had to for power.
"It's not calculated, it's reactionary," Rheon said. "And it has an effect on him, which he didn't expect."
While the emotional effects are likely to play out in upcoming episodes, fans will also wonder what's next for Ramsay. The new Lord Bolton has not given up on his search for Sansa Stark (Sophie Turner) and just before killing his father, he laid out a plan to have his army storm Castle Black because that's the likely location where she is. Once they invade, he planned on killing Jon Snow (Kit Harington) because he too is a Stark.
Roose Bolton warned his son that killing the Lord Commander of the Night's Watch would turn the North against them, but Ramsay believes all they need are the houses that are already loyal to them. House Karstark and House Umber have the largest armies in the North and remain with the Boltons. However, if Sansa decides to try to take back her home she'll have some houses likely to take her side.
Although you can never tell whose side Little Finger (Aidan Gillen) is on, it's likely he'd side with Sansa and would bring the Vale to her aid. There are also plenty of other houses in the North who will side with the Starks if Sansa chooses to seek them out. Turner previously told Entertainment Weekly in January that this will be Sansa's "best season yet" and she'll start to come into her own. This could mean taking back what was taken from her.
Something else to keep an eye on is the idea that Ramsay thinks it'll be easy to kill Jon Snow. Little does he know, Snow has already been killed once before only to be brought back to life by the Red Woman (Carice van Houten). Many viewers would love to see Ramsay march on the Wall only to be struck down by Jon Snow and to die a slow and painful death by one of the Starks. We'll soon find out what Ramsay has planned next and it could end with a battle at the Wall before Season 6 is over.
In episode 3, Ramsay is expected to "receive a gift." Could this gift be what pushes him towards his planned invasion of the Wall? Watch a preview for episode 3 of "Game of Thrones" Season 6 below:
"Game of Thrones" Season 6 airs Sundays on HBO at 9 p.m. EDT.
© Copyright IBTimes 2023. All rights reserved.
FOLLOW MORE IBT NEWS ON THE BELOW CHANNELS