'Game Of Thrones' Season 6 Spoilers: Three New Tarly Characters Cast; Filming To Wrap In Girona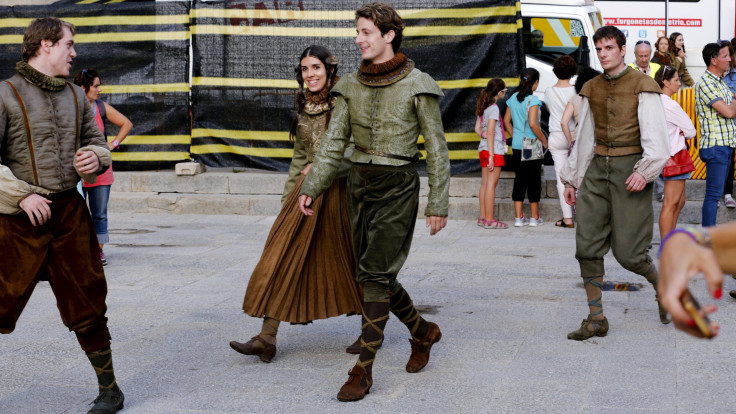 Three new characters belonging to House Tyrell will be featured in "Game of Thrones" Season 6 and the roles have reportedly been cast. Filming of the show is currently ongoing in Girona and the production in the city is expected to wrap soon.
According to a report by WatchersOnTheWall, James Faulkner has been cast as Randyll Tarly, the head of the House Tarly and a fierce warrior. According to "A Song of Ice and Fire" book series, on which the TV series is based, Randyll was the only one who was able to defeat Robert Baratheon (Mark Addy) in a battle during his rebellion. Randyll is also the father of Samwell Tarly (John Bradley).
Faulkner is known for playing Lord Sinderby in "Downton Abbey" and Pope Sixtus IV in "Da Vinci's Demons." The actor has also been a cast member in movies like "X-Men: First Class" and has worked in video games like "Dragon Age: Inquisition" and "Harry Potter and the Half-Blood Prince."
The other two actors, who will be joining the cast in "Game of Thrones" Season 6, are Samantha Spiro and Rebecca Benson. Spiro will reportedly be playing the role of Samwell's mother and Benson has been cast as Samwell's sister.
Spiro has been a cast member in movies like "From Hell" and TV series like "After You've Gone." Benson is one of the cast members in the 2015 movie "Macbeth." She has also worked in TV shows like "Shetland" and "Vera."
The three actors are expected to travel to Spain this week to film their scenes for the popular fantasy TV series. While filming in some of the locations in Spain is expected to begin soon, WinterIsComing reported that production in Girona is scheduled to be completed on Sept. 16.
[Spoiler alert]
Cast member Nikolaj Coster-Waldau (Jaime Lannister) was seen practicing riding a horse on the set in full costume for a scene in "Game of Thrones" Season 6. Pictures from the set show extras dressed in soldier armors and marching on the streets and another set of extras can be seen dressed as citizens, cheering from the side. Some of the other cast members who were spotted on the set include Eugene Simon (Lancel Lannister), Diana Rigg (Olenna Tyrell) and Bradley.
© Copyright IBTimes 2023. All rights reserved.