'Game Of Thrones' Season 7 Spoilers: Isaac Hempstead Wright Isn't Convinced Bran Will Survive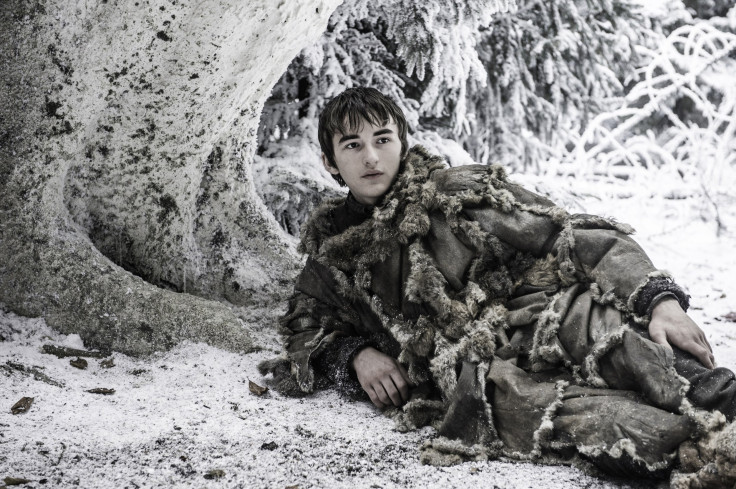 Heading into Season 7 of "Game of Thrones," Bran is in an interesting position. He's the only one with information about Jon Snow's parents, and he's miles away with little protection. Bran's circumstances have left Isaac Hempstead Wright worried about his future on "Game of Thrones."
The actor told Entertainment Weekly a lot is up in the air with Bran. He's going to be faced with difficult decisions as well as physical challenges when the HBO series returns. While he wouldn't say what his character will decide, he admitted the odds weren't in his favor.
"Bran is in the same position he's in [at the end of Season 6], which is kind of like, 'What am I gonna do? What's gonna happen?' Is he gonna tell Jon? Is he gonna find anyone? Is he even going to make it past the Wall?" Hempstead Wright questioned. "He's only with Meera [Ellie Kendrick] now, and he's out in the middle of nowhere, so it's not looking great."
The actor may not be feeling optimistic about Bran's rate of survival, but "Game of Thrones" fans disagree. Based on a 10,000 fan survey by Oddsmakers, Thronies believe Jon Snow (Kit Harrington), Daenerys Targaryen (Emilia Clarke), Bran and Cersei Lannister (Lena Headey) are safe. Characters like Theon Greyjoy (Alfie Allen), Melisandre (Carice von Houten), Ser Davos (Liam Cunningham) and/or Jorah Mormont (Iain Glen) may not be so lucky in Season 7.
The reason "Game of Thrones" fans favor Bran's survival is likely because of what he knows. Thronies are hopeful, more now than ever before, that the youngest living Stark boy will confirm the R + L = J theory to Jon in Season 7. While we don't know what Season 7 of "Game of Thrones" holds, we know Jon and Daenerys — his aunt — will meet.
HBO has yet to reveal an official "Game of Thrones" Season 7 premiere date. It's rumored the show will return this July.
© Copyright IBTimes 2022. All rights reserved.
FOLLOW MORE IBT NEWS ON THE BELOW CHANNELS