Is A 'Game Of Thrones' Spinoff In The Works? HBO Confirms Possibility Of 'Brand Extension'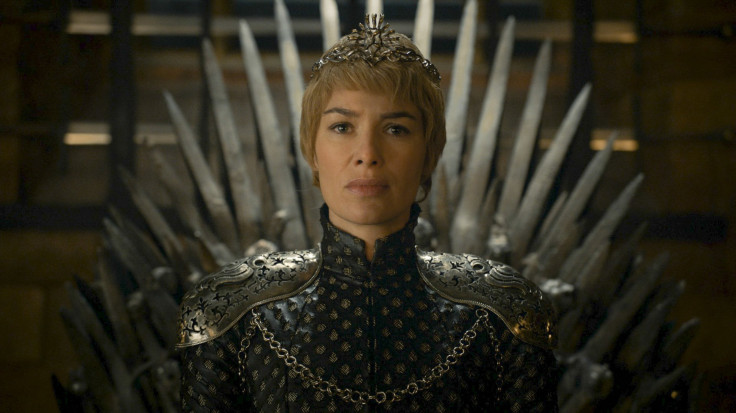 "Game of Thrones" fans, our prayers may have finally been answered. Since news broke that the HBO original series would be coming to an end in Season 8, many have been crossing their fingers that the network will continue the story in some way with a spinoff series.
Creators D.B. Weiss and David Benioff have been quiet about the possibility, while executives at HBO have let a few hints slip. Most recently, HBO CEO Richard Plepner revealed that there is a definite possibility for "brand extension" in the future. He added that "Game of Thrones" producers were well aware of how "exciting" a spinoff would be, but remained focus on finishing the show and making it as pleasing as possible for fans.
"Right now we're focused on finishing the series with the kind of energy and excitement that everyone has come to expect," Plepner said (via The Independent). "We're going to do that while at the same time parallel processing very embryonic stages of other possibilities."
What he's saying is, there's a chance — a sentiment previously echoed by HBO's president of programming, Casey Bloys. In November, Bloys revealed to Entertainment Weekly that HBO had been talking with George R.R. Martin, who authored the "A Song of Ice and Fire" novels off which "Game of Thrones is based, about developing a followup series. He claimed that no plot had been pinned down at the time, though they had been considering making a prequel. Martin reportedly created thousands of years of fake history about Westeros and the surrounding kingdoms which could potentially be used.
"I would say it's still kind of preliminary ongoing talks," Bloys told EW. "There are areas we are exploring, but I wouldn't point to any one and say, 'This is what we're going to do.'"
Bloys did not indicate which houses or aspects of "Game of Thrones" they were considering delving into should they decide definitively on doing a prequel series. Still, the idea excited Thronies, giving way to new theories and speculation. We did a little guessing of our own, putting together a comprehensive list of everyone introduced in "Game of Thrones" that we'd like to learn more about including The Targaryens, The Starks, Littlefinger (Aiden Gillen) and more.
According to Entertainment Tonight, Bloys also discussed the idea during the summer Television Critics Association press tour. At the time, he told attendees that he would have loved to have convinced Weiss and Benioff to continue pushing out seasons of "Game of Thrones." He added, however, that it simply was not conducive to making "the best version of the show." Bloys said that while "Game of Thrones" had to come to an end, he and the show's creators were open to discussing a spinoff.
"It's something I'm not opposed to, but of course it has to make sense creatively. I'm not sure that [Benioff and Weiss] could really wrap their heads around it when they're just about the start production [on Season 7]. It's a pretty intense production, they're about to start production soon. I'm open to it. The guys weren't opposed to it, but there's no concrete plans for it at this point," Bloys said.
In the meantime, "Game of Thrones" fans will just have to hold out for Season 7. The show is slated to return in 2017, though an exact date has yet to be announced.
© Copyright IBTimes 2023. All rights reserved.