GameStop Excites Investors, Creators With Its Latest Post About NFT Platform
KEY POINTS
Reports about GameStop NFT website surfaced in April 2021
The company updated the said site with job postings in October 2021
GameStop NFT noted it will open up NFT minting on a "rolling basis"
GameStop hinted at the possibility of its imminent entrance into the NFT space based on the latest posts on one of its websites. The company updated their NFT site recently, indicating it is now accepting applications from content creators.
Back in April 2021, several sites reported about the GameStop NFT website and based on the latest update, it appears to be in the final stage of preparation as the company attempts to try the emerging tech trend of the year called Non-Fungible Token, or NFTs, according to TheStreet.
Despite being one of the largest video game retailers in the world, GameStop's stock has taken a beating over the past months. But it looks like the American video game and gaming merchandise retailer is not yet done exploring the market and other industries.
The company now accepts applications from individuals and companies who want to take a dive into the NFT marketplace.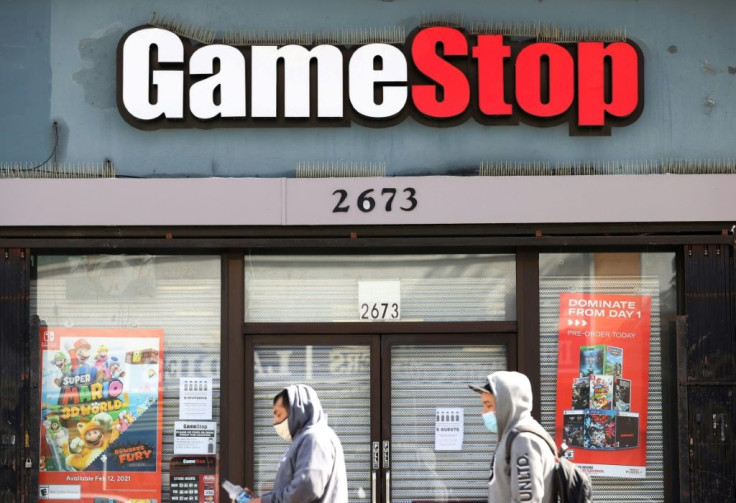 Those who wish to participate simply need to fill out the online form and request to be an NFT creator. Applicants need to identify if they are independent or a representative of a certain company.
That section of the application reads : "What best describes you? Independent artist/creator/game dev/meme lord/Company/brand/game studio/IP holder."
The online form on the GameStop NFT website also asks applicants if they have made any in the past or if they have plans to mint them in partnership with the American video game retailer.
Unlike other platforms such as Rarible and OpenSea, it appears that GameStop is looking into the creation of Non-Fungible Tokens as a selective process instead of an open platform for artists.
The company did not indicate the site's specific launch date but the latest update noted that it will open up NFT minting access "on a rolling basis." Additionally, the website features the message, "Power to the Players. Power to the creators. Power to the collectors," with an Ethereum-based contact address underneath it.
GameStop has not yet revealed anything related to its NFT project but it is believed that the program has been in development for several months, with job listings discovered in April and October earlier this year. Many industry watchers believe that the company's soon-to-launch NFT marketplace will be powered by Loopring technology.
The company has not yet confirmed this but references to GameStop have been previously discovered in Loopring's Github code. In the absence of an official announcement or confirmation from GameStop, fans are advised to temper their expectations concerning the company's supposed NFT project.
© Copyright IBTimes 2022. All rights reserved.
FOLLOW MORE IBT NEWS ON THE BELOW CHANNELS