Gas Prices Keep Falling: How Low Will They Go? State-By-State Breakdown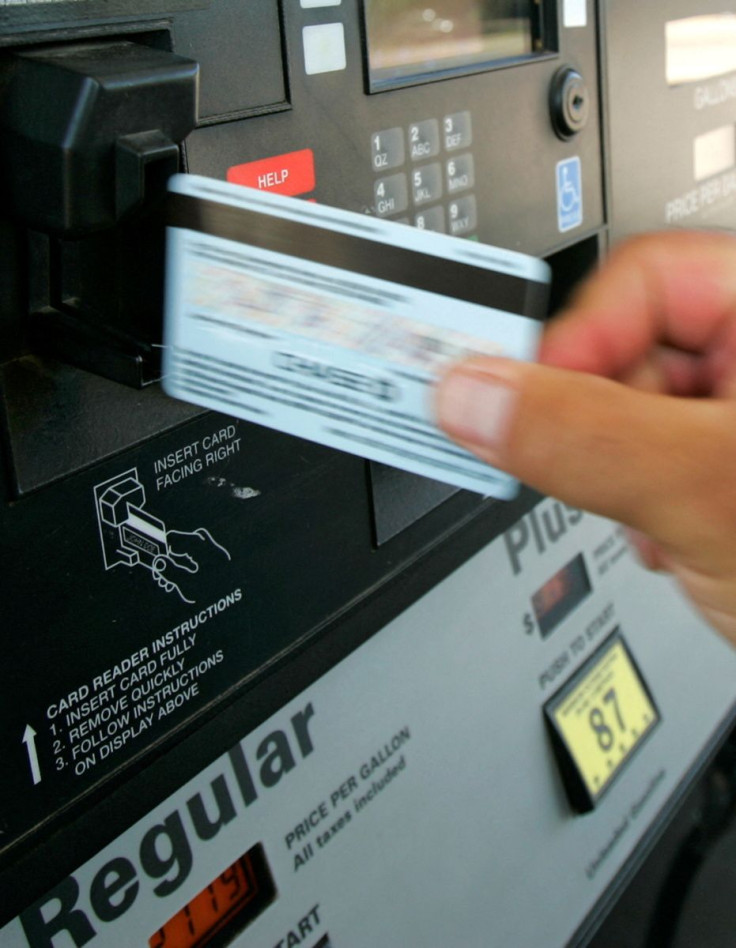 After seeing gas prices spike to an all-time national average record high of more than $5 a gallon back in June, prices are finally creeping downward with some states nearing the $3 per gallon mark.
The national average gas price on Wednesday was $3.943 per gallon, according to the American Automobile Association (AAA). This is a $1.073 per gallon decrease from the all-time national high of $5.02 per gallon recorded on June 14, AAA indicated.
Gas prices have fallen in recent weeks due to a number of factors, including a drop in oil prices and fewer drivers on the road as the busy summer travel season starts to wind down.
"Falling pump prices may eventually lead to more drivers hitting the road again," Andrew Gross, AAA spokesperson, said in a blog post. "But that hasn't happened yet. Instead, many drivers are waiting for prices to fall further before reverting to their typical driving habits."
States seeing the lowest average gas prices include Mississippi ($3.491 per gallon), Georgia ($3.485 per gallon), Tennessee ($3.484 per gallon), Arkansas ($3.453 per gallon), and Texas ($3.463 per gallon), while California ($5.343 per gallon), Hawaii ($5.349 per gallon), Nevada ($4.928 per gallon), Alaska ($4.895 per gallon), and Oregon ($4.851 per gallon) are reporting the highest average gas prices in the U.S. to date, according to AAA.
While some relief for drivers is being seen, it may be short-lived as some experts predict that gas prices could rise again.
Tom Kloza, the global head of energy analysis for OPIS, the Oil Price Information Service, told USA Today that 2022 is an especially difficult year to make predictions.
He said: "Hurricane season is the kind of a skunk at the party," meaning that one bad storm could disrupt the oil supply knocking oil refineries offline, which could send gas prices up again.
Kloza also warned that the Russia-Ukraine war could cause disruptions that could cost drivers at the pump.
Patrick De Haan, head of petroleum analysis at GasBuddy, also warned this week of an impending price hike coming to consumers.
He said in a blog post on Monday, "For the ninth week straight, gas prices have continued to fall, but the streak is at great risk of being broken this week with wholesale gasoline prices having bounced back up some 40 cents per gallon as oil prices have rebounded."
"That means the decline in average prices could wrap up soon, with some price increases possible as early as this week, especially in areas of the Great Lakes. While the West Coast and some areas of the Rockies may see prices continue to drift lower, I do believe the national average could tick higher this week as the better than expected jobs report last week likely means less demand destruction than anticipated."
As of Wednesday, crude oil was trading at $86 per barrel, according to OilPrice.com.
© Copyright IBTimes 2023. All rights reserved.