Gauguin Painting Reportedly Sold For Record $300 Million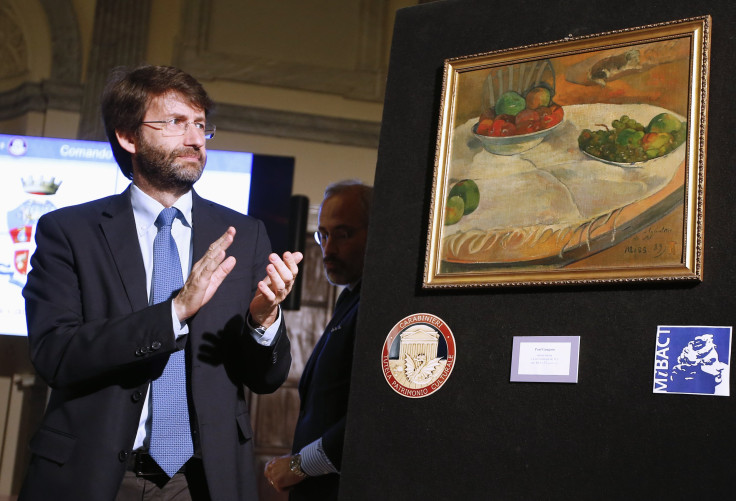 An oil painting by the French artist Paul Gauguin has reportedly been sold for almost $300 million. If the amount were confirmed, then art-world insiders believe it is the highest price ever paid for a piece of art, according to the New York Times.
The 1892 painting of two Tahitian girls called "Nafea Faa Ipoipo" was purchased from the private collection of Rudolf Staechelin, a 62-year-old retired Sotheby's executive currently living in Basel, Switzerland, the Times reported. Staechelin's family trust owns more than 20 works of art from the impressionist and post-pmpressionist periods, which produced a number of very valuable paintings.
Because of client confidentiality, Staechelin would not confirm that the painting was sold to a Qatari buyer, as stated by two art dealers knowledge of the sale, the Times reported. "I don't deny it, and I don't confirm it," Staechelin said. He also did not discuss the purchase price.
Staechelin told the Times his decision to sell the work was financially motivated. "The market is very high, and who knows what it will be in 10 years," he said. "Over 90 percent of our assets are paintings hanging for free in the museum. For me, they are family history and art. But they are also security and investments."
"Nafea Faa Ipoipo" has been on display in the Kunstmuseum in Basel for almost five years, one of several works lent to it by the Staechelin Family Trust.
If the sale to the Qatari buyer were confirmed, then the tiny resource-rich country would be the home of both the No. 1 and No. 2 most expensive paintings ever sold. Before the Gauguin piece changed hands, "The Card Players," a painting by Paul Cezanne, another French post-impressionist artist, was sold to a buyer in Qatar in 2011 for a reported $250 million.
Qatar has slowly emerged as a power player in the art world as the nation expresses more interest in Western art. According to France 24, the Qatari royal family spent billions of dollars to improve collections in the hope of becoming a cultural destination in the Middle East. In 2013, the government-owned Qatar Museums Authority allocated an estimated $1 billion to buying or commissioning art by various Western artists.
© Copyright IBTimes 2023. All rights reserved.