Gawker Responds To Jezebel 'Rape Gif Problem,' Sort Of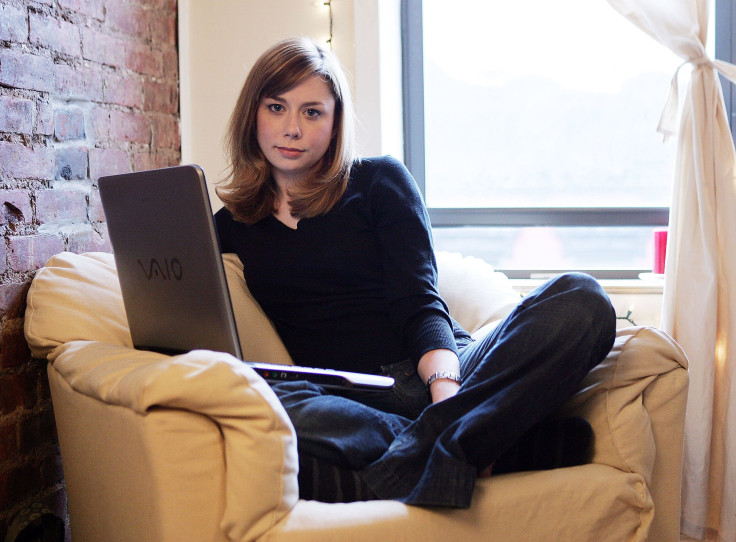 Gawker's editorial director has pledged to address the problem of rape-themed gifs uploaded by anonymous commenters after Jezebel staffers published a memo calling out their parent company for ignoring a long-standing problem. But he can't do it alone.
On Monday, Jezebel staffers published a memo titled, "We Have a Rape Gif Problem and Gawker Media Won't Do Anything About It," which apparently broke an extended silence on a sensitive internal issue that implicated Gawker higher-ups of prioritizing commenter anonymity – and by extension, news tips -- over the comfort of Jezebel staffers, who have found themselves having to manually delete images of sexual violence against women (some with implied threats to the Jezebel staff) that have been uploaded by Kinja commenters with blocked IP addresses (Kinja is Gawker's open publishing platform, where anonymous users can post anything from one-off comments to lengthy editorials, including "gory images of bloody injuries emblazoned with the Jezebel logo.")
According to Jezebel's memo:
"For months, an individual or individuals has been using anonymous, untraceable burner accounts to post gifs of violent pornography in the discussion section of stories on Jezebel. The images arrive in a barrage, and the only way to get rid of them from the website is if a staffer individually dismisses the comments and manually bans the commenter …
Higher ups at Gawker are well aware of the problem with this feature of Kinja ... We receive multiple distressed emails from readers every time this happens, and have been forwarding them to the architects of Kinja and to higher ups on Gawker's editorial side for months. Nothing has changed … In refusing to address the problem, Gawker's leadership is prioritizing theoretical anonymous tipsters over a very real and immediate threat to the mental health of Jezebel's staff and readers."
After four hours, the post had gotten over 250,000 views and 1000 comments. Among those comments is a show of support from Gawker editorial director Joel Johnson.
"I'm in the middle of this company tech thing," Johnson wrote, "but I want to say this: this is exactly the right thing to do when people aren't paying proper attention to a real problem; it's not something I completely ignored but I obviously didn't give it proper attention, and I'm sorry about that; give me about 24-48 hours to figure out some sort of fix. It'll involve more than just me to fix it so I need some time to get the right people involved (Tech, etc.) … Proud to work with you all."
But it's unclear if Jezebel and Gawker can comfortably close the book on this loaded issue just yet. Johnson's comment clearly states that he will need the cooperation of the tech team plus "etc." before the problem can be fixed. Further, the editorial director who promised to address the issue is the same person who encouraged Jezebel staffers to publish the open letter in the first place – a reveal, published by Business Insider, that elicited at least one cynical response, and at the very least suggests that Jezebel's entreaty has not yet persuaded other Gawker decision makers it appealed to. (Gawker has not publicly addressed Jezebel's memo yet; neither Gawker CEO Nick Denton or Gawker Editor-in-Chief Max Read responded to a request for comment.)
Around the same time he commented on the memo, Johnson was quoted by Business Insider as taking responsibility for the slow response. "I agree with the Jezebel staff that I haven't done enough to figure out a solution to this problem," he said, explaining that some meetings took place a couple of weeks ago but that he hadn't scheduled a follow-up meeting before going out of town last week.
Gawker and its numerous platforms are known for their extraordinary editorial transparency, and we don't expect that Gawker will stay silent for too long. Still, most if not all decision makers at Gawker properties are currently in Budapest for an "all-hands" staff retreat. Jezebel Deputy Editor Dodai Stewart (who, incidentally, was recently passed over for the editor-in-chief position in a surprising decision that invited accusations of racism) emailed us from Budapest with her statement.
"This has been happening for months, I have been in several meetings with tech and higher-ups about it, yet no solutions have been put in place," Stewart said. "Here's hoping that this post lights a fire under the right asses."
This story will be updated as more information becomes available.
© Copyright IBTimes 2023. All rights reserved.