'Gen C' Is Here To Stay: Why Education Around Cryptocurrency Should Be Normalised By Ed Craven, Co-Founder Stake.com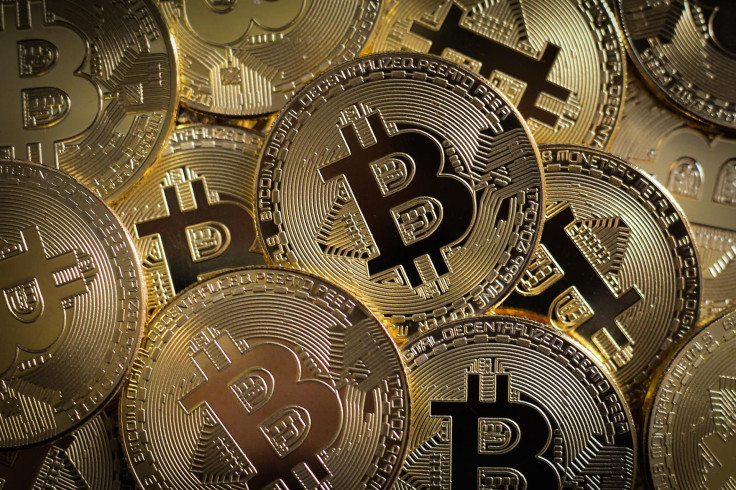 Ed Craven is the Co-Founder of Stake.com, the world's largest online cryptocurrency casino established in 2017. Stake has over 500,000 users globally with global ambassadors in the sporting, gaming and music world including former Manchester City Striker Sergio Agüero and global music icon Drake.
Often referred to as 'Generation C' or 'Gen C' for short, this categorisation refers to the new generation of cryptocurrency supporters and users. Born out of the 2008 global financial crisis, Gen C welcome alternative sources and methods of finance in a decentralised manner separate to traditional banking systems. With this generation growing and growing, it is essential that education around the subject matter is normalised and not neglected.
The global pandemic saw a boom in the crypto industry with the likes of Bitcoin and Ethereum reaching all-time highs in 2020 and then again in 2021. More and more attention was being drawn to the crypto marketplace with a host of avid supporters simply saying 'this is only the beginning'.
Stereotypes around the types of people involved in the crypto space could often not be further from the truth. In my experience, existing stereotypes of crypto investors being introverted, bored opportunists are ignorant and fail to take note of a largely self-educated, tenacious and inquisitive community seeking financial development and modernisation via decentralisation.
Indeed, research has shown that over 90 percent of cryptocurrency buyers are Gen Z/Millennials (aged between 18-40) with nearly a quarter being aged just 18-24. In a market that reached a total market capitalisation of over $2 trillion before recent falls, those involved with the market must be taken seriously and supported.
As someone who grew up online in the worlds of gaming and crypto, I see many similarities between those engaging with decentralised finance today and myself almost a decade ago. It is strange to me that during this time period which has seen an explosion in the industry, we haven't seen mainstream efforts to educate the public on crypto.
In January of this year, Onramp Invest, a San Diego-based financial advisor platform wrote a 55-page report to the Certified Financial Planner Board of Standards calling for advice on digital currencies to be normalised or else it would constitute a 'breach of fiduciary duty' given the proliferation of the currencies in recent years.
Before I founded my first businesses, Primedice (one of the world's first crypto gambling sites) and Stake.com , (now the world's largest crypto casino), I largely educated myself about the likes of in-game currency with friends whilst playing video games such as Runescape during my high school years and by searching around the internet in online forums.
My business endeavours in the online gambling realm were a natural next step for me with my gaming background and passion, but the growing presence of cryptocurrency really alerted me to the possibility of connecting the crypto and online gaming worlds together.
Online gaming made me aware of the growing use of in-game digital currency and 'loot boxes' which essentially constitutes gambling in-game. This is what drew my attention to the potential of cryptocurrency in the gaming realm and which has led to my subsequent success in this space.
More than five years on from the early days of my business endeavours, education around cryptocurrency still is largely online and community-based with the likes of Reddit, Twitter, YouTube and crypto magazines serving as de-facto online classrooms. This leads to inherent challenges as anyone is able to contribute to such discussions (a good thing at first), but something that can easily lead to poor advice or even foul play.
With more people than ever now engaged with crypto following the pandemic, it is imperative that education, like finance, evolves and supports this growing community.
The recent price correction across crypto markets reminds us all of the inherent risks involved and the importance of seeking genuine advice and guidance before committing a stake. In the world of online gaming, gamblers are supported with resources and signposting to help prevent, identify and address problem gambling, but there is no similar mechanism in the crypto markets.
Many studies conducted in recent years have shown a correlation between a growing industry and a distinct lack of education to support it. Earlier this year, one such study conducted in the US, Mexico and Brazil found that around 98 percent of respondents did not grasp the basics of Bitcoin, Stablecoins or NFTs.
In the same study, it was shown that almost 20 percent of US respondents said they already owned crypto assets, with nearly a third of Brazilian respondents saying they intended to purchase or sell crypto in the next six months.
Regardless of crypto market crashes, the nature of decentralised finance is revolutionising the ways in which a new generation make payments and transact online. With wider, more accessible education in this space, more people, governments and institutions will be able to reap the benefits of blockchain technology.
We should learn from the experience of the gambling industry when it comes to educating consumers about the crypto markets. The first lesson is to take a community led approach. Gen C, the global community of crypto enthusiasts, is a group of people that are receptive to instruction, that look to leaders for advice and that want to support each other. 'We're all gonna make it' - or WAGMI – has become a meme for Gen C members.
I believe this generation is open to a conversation on risks and education to ensure that everyone does in fact 'make it' and find success in the crypto markets.
FOR FREE to continue reading
✔️ Unlock the full content of International Business Times UK for free
offer available for a limited time only
✔️ Easily manage your Newsletters subscriptions and save your favourite articles
✔️ No payment method required
Already have an account?
Log in