'General Hospital' Spoilers Next Week: Will Ryan's Killer Instincts Prove Franco's Innocence?
Ava and Elizabeth don't believe Franco is capable of harming Lulu or killing Kiki but next week on "General Hospital," Laura may become one his of supporters, much to Ryan's dismay.
Last week on "General Hospital," Franco (Roger Howarth) was arrested for attacking Lulu (Emme Rylan), murdering Kiki (Hayley Erin) and killing other people in town. However, Ava (Maura West) and Elizabeth (Rebecca Herbst) were certain he was innocent.
Although Ryan (Jon Lindstrom) believed framing Franco would be easy, things will get complicated when jealously begins to get the best of him and Laura (Genie Francis) starts to suspect Lulu may have identified the wrong man.
According to Soap Hub, "GH" spoilers suggest that Ryan will be eager to kill Griffin (Matt Cohen) after he saw the doctor hugging Ava. Although another death would prove Franco is not responsible for the recent murders in town, will Ryan actually get rid of Griffin?
Ava wants to speak with Ryan and there's a chance that she could interrupt his plans to kill her ex-boyfriend. However, if she shows up too late, will Ryan expose his connections to the murders?
Next week, Laura will pay a visit to Franco after realizing how happy he has made her grandchildren and Elizabeth. Laura will ponder whether Franco would really put his freedom at risk to kill Kiki, who he thought of as his daughter.
It seems, Laura will have her suspicions but will that be enough to free Franco? Apparently, something in case breaks because Jordan (Briana Nicole Henry) will offer Franco a way out, but at what price?
Elsewhere, Sam (Kelly Monaco) will continue her plan to get close to Shiloh (Coby Ryan McLaughlin) to see what he's really up to, but she'll still have time to celebrate Valentine's Day with Jason (Steve Burton).
Nelle (Chloe Lanier) is also expected to reach out to Michael (Chad Duell) next week, but will she give him a clue about their baby or just continue to taunt him?
"General Hospital" airs weekdays at 3 p.m. EST on ABC.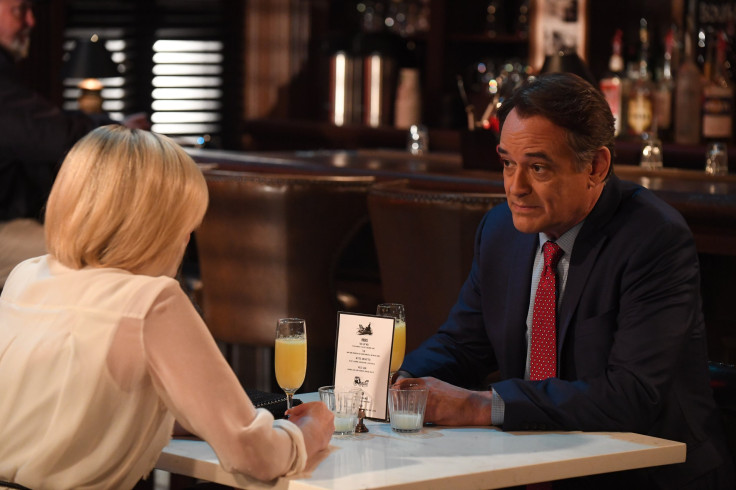 © Copyright IBTimes 2023. All rights reserved.