'General Hospital' Spoilers Next Week: Will Shiloh Tell Willow The Truth About Wiley?
Shiloh managed to steal a blanket containing Wiley's DNA, but for the week of July 8 on "General Hospital," the Dawn of Day leader's shady behavior could help Sam's plan and give Willow closure.
Last week on "GH," Shiloh (Coby Ryan McLaughlin) was determined to prove Wiley was the son Willow (Katelyn MacMullen) hid from him. During a chat with Brad (Parry Shen), he managed to swipe a cloth with the baby's saliva.
Although Shiloh's DNA testing won't hold up in court, he believes it may convince a judge to order admissible DNA testing. Will Shiloh get the results he was hoping for? According to Soap Hub, "General Hospital" spoilers for next week reveal Willow takes the first step towards healing.
Shiloh's DNA testing could force Willow to mourn a son, who she thought was alive and well. However, the truth about the tragedy would give her the opportunity to move past her history with Shiloh and Dawn of Day.
Will the truth about Wiley allow Willow to move on, or will something else change her outlook on life?
In the promo video for next week, Brad tells Julian (William deVry), Shiloh thinks he is Wiley's father. If Shiloh runs a DNA test and learns he isn't related to the little boy, the results could expose Brad and Nelle's (Chloe Lanier) baby swap.
Brad never told Lucas (Ryan Carnes) the real Wiley died in his sleep, and that they are actually raising Nelle and Michael's (Chad Duell) son. "GH" spoilers reveal Sam (Kelly Monaco) consoles a shaken Lucas. Will Lucas learn the truth about the baby swap?
Sam has been determined to take Shiloh down and recorded a confession from the woman who took the fall for a murder the cult leader committed. Sam wants to bring down Shiloh, but will her mission destroy a family?
"General Hospital" airs weekdays at 3 p.m. EDT on ABC.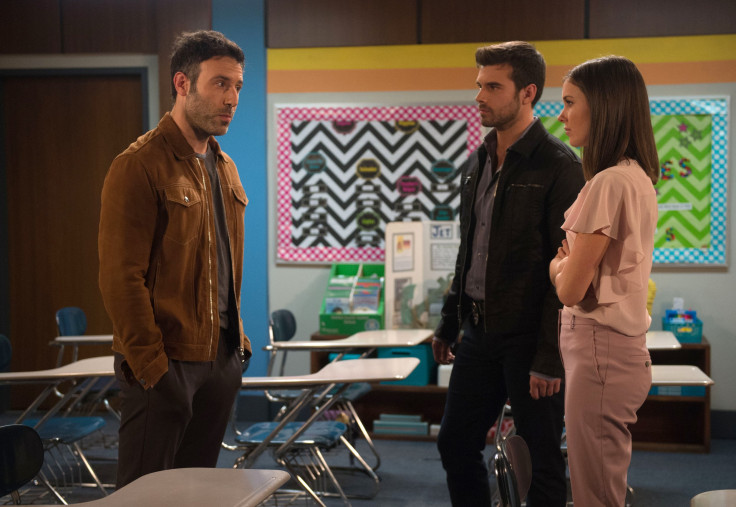 © Copyright IBTimes 2023. All rights reserved.