'General Hospital' Spoilers: Will Drew Force Carly To Tell Willow, Nina The Truth?
Carly thought she could continue hiding the truth about Willow and Nina, but on the Thursday, Jan. 12 episode of "General Hospital," Drew will demand that Carly share the DNA test results.
In the ABC promo video, Drew (Cameron Mathison) tells Carly (Laura Wright) that Willow (Katelyn MacMullen) and Nina (Cynthia Watros) deserve to know the truth. "GH" spoilers reveal Carly steels herself for the revelation.
In the previous episode, Drew was shocked to learn that Carly had been lying to him for months about the fact that Nina was Willow's biological mother.
Although Carly initially planned to tell the truth once she learned Willow needed a bone marrow transplant, she appeared to backtrack when Drew informed her the hospital had found a match.
However, Drew is unaware that the match didn't work out, and Willow needs to find a new donor. In the upcoming episode, Carly and Drew will arrive at the hospital after Willow passed out during an argument with Nina.
With Willow's health deteriorating, Drew will insist that Carly tells the pregnant young woman that she secretly ran a DNA test and learned Nina is Willow's biological mother.
It appears Carly will prepare herself to do something difficult. Will Drew force Carly to tell Willow and Nina the truth?
Elsewhere in the promo video for the ABC soap opera, Cameron (William Lipton) tells Elizabeth (Rebecca Herbst) that he hopes Esme (Avery Kristen Pohl) gets what she deserves. "General Hospital" spoilers say Cameron opens up to Elizabeth.
Cameron has been heartbroken over his break up with Josslyn (Eden McCoy), and it appears he may blame Esme for his failed romance. Josslyn and Cameron's relationship never fully recovered after Esme leaked a sex tape of the couple.
Now that the police have Esme in custody, Cameron will want her to pay for ruining his relationship. Will Elizabeth be able to help her son get past his anger?
Other "GH" spoilers tease Cody (Josh Kelly) and Sasha (Sofia Mattsson) find common ground, Chase (Josh Swickard) gets a bittersweet reminder, and Michael's (Chad Duell) family rallies around him.
"General Hospital" airs on weekdays at 3 p.m. ET on ABC.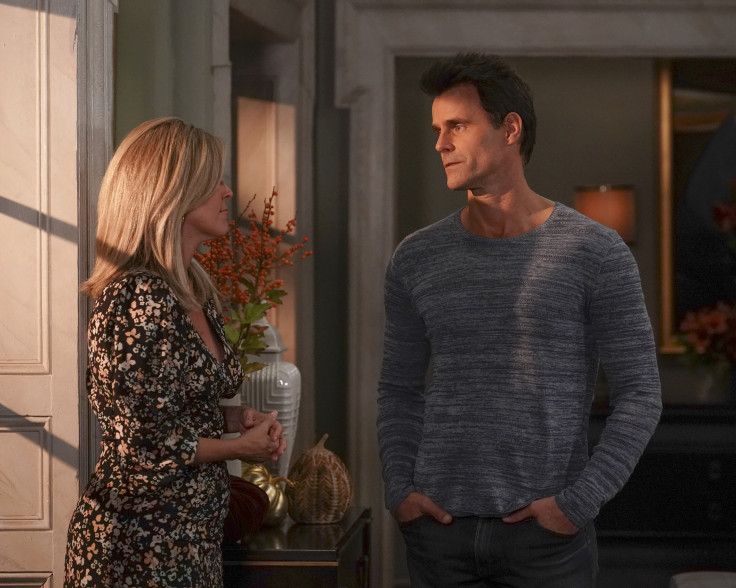 © Copyright IBTimes 2023. All rights reserved.