'General Hospital' Spoilers: Will Esme And Nikolas' Get Caught By Spencer, Ava?
Esme and Nikolas planned to keep their rendezvous a secret, but on the Thursday, June 2, episode of "General Hospital," Spencer and Ava may discover the truth.
In the ABC promo video, Ava (Maura West) says that she does not intend to start playing the fool. "GH" spoilers reveal Spencer (Nicholas Chavez) and Ava look for Esme (Avery Kristen Pohl) and Nikolas (Marcus Coloma).
In the previous episode, Esme and Nikolas agreed to keep their sexual encounter from their partners, but they were still undressed when they heard Ava and Spencer nearing the door.
It appears Ava will be livid about what she and Spencer find, but will they catch Esme and Nikolas before they can get their clothes on?
Elsewhere in Port Charles, Carly (Laura Wright) must decide whether she will share the results of Nina (Cynthia Watros) and Willow's (Katelyn MacMullen) DNA test.
"General Hospital" spoilers reveal Carly, Michael (Chad Duell), and Willow process the ruling as Drew (Cameron Mathison) approaches.
In the previous episode, Carly learned that Nina was Willow's biological mother. Although she hasn't shared the results with Drew, he is aware that she had Willow and Nina's DNA tested.
After winning the visitation hearing against Nina, Willow gushed to Carly about how happy she was about the idea of never seeing Nina again.
However, Carly began looking at her purse, where she placed the DNA test, which made Michael question what was in the bag.
Will the verdict from the visitation hearing motivate Carly to tell Willow the truth, or will she cover up the secret?
Other "GH" spoilers reveal Britt (Kelly Thiebaud) urges Dante (Dominic Zamprogna) to make an arrest, and Sonny (Maurice Benard) worries when he is unable to reach Nina.
"General Hospital" airs on weekdays at 3 p.m. ET on ABC.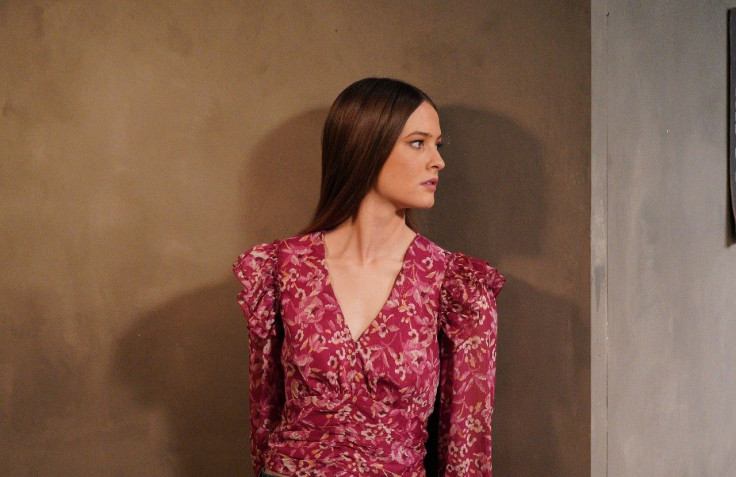 © Copyright IBTimes 2023. All rights reserved.