'General Hospital' Spoilers: Will Jason Declare His Feelings For Britt After Carly's Warning?
Jason and Britt have been keeping the details about their blossoming relationship under wraps, but on the Thursday, June 17 episode of "General Hospital," Carly and Obrecht will demand answers.
In the ABC promo video, Obrecht (Kathleen Gati) asks Jason (Steve Burton) what his intentions are regarding Britta. "General Hospital" spoilers reveal Obrecht is worried about Britt (Kelly Thiebaud).
Obrecht is aware that Britt has a lot on her mind and will be concerned that Jason will only add to her daughter's stressful situation. She will want to know if Jason truly cares about Britt or if he intends to break her heart.
Will Jason declare his feelings for Britt and assure Obrecht he won't hurt her daughter, or will he fail to ease her feelings of doubt?
Elsewhere in the promo video, Carly (Laura Wright) tells Britt she is worried that something is going to be a problem for her. "GH" spoilers reveal Jason deflects when Carly asks about his intentions.
Jason has not been forthcoming about details surrounding his relationship with Britt, and Carly wants answers. It appears she will question him about his feelings for Britt and whether he plans to pursue a romance, but Jason will do his best to distract her from inquiring about his love life.
The action will leave Carly to track down Britt and remind her about how close Jason and Carly are and warn her about Jason's dangerous lifestyle. Britt has already had a glimpse into Jason's dark world, but will her conversation with Carly scare her off, or will she reassure Carly that she cares about Jason?
Other spoilers reveal Liz (Rebecca Herbst) hopes Anna (Finola Hughes) finds the peace she needs, Josslyn (Eden McCoy) gets good news, and Laura (Genie Francis) appeals to Jordan's (Briana Nicole Henry) sensibilities.
"General Hospital" airs weekdays at 3 p.m. ET on ABC.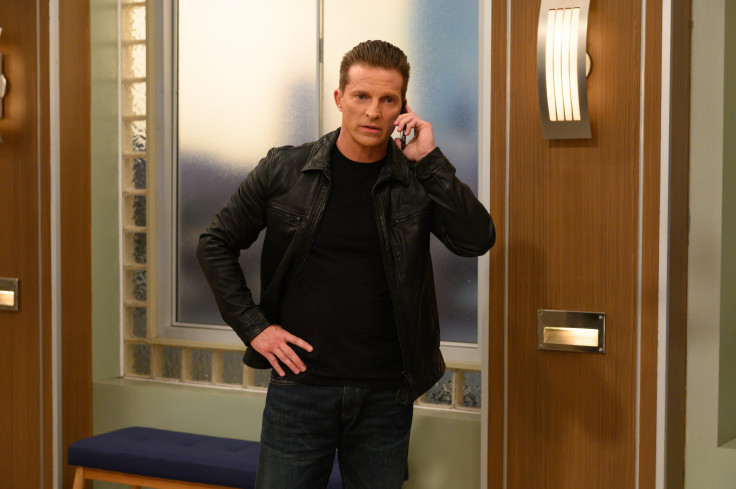 © Copyright IBTimes 2023. All rights reserved.