'General Hospital' Spoilers: Will Julian Try To Kill Brad Over Wiley's Baby Swap?
Despite their agreement, Julian wants Brad to pay for damaging his relationship with Lucas. On the Monday, Nov. 25 episode of "General Hospital," Julian will search for a way to put Brad in a vulnerable position.
In the promo video for the ABC soap opera, Liz (Rebecca Herbst) tells Julian there are some things he doesn't know about Franco. "General Hospital" spoilers reveal Julian looks into Brad's (Parry Shen) schedule.
After Lucas (Ryan Carnes) learned Julian tried to sabotage his marriage with Brad, he ended his relationship with his father. However, Julian is desperate to get back in his son's life and get rid of Brad for good.
Julian initially agreed to help Brad hide the fact that Wiley (Erik and Theo Olson) is Nelle (Chloe Lanier) and Michael's (Chad Duell) son. However, now that the lie has hurt his relationship with Lucas, Julian wants Brad to go down for the scandalous secret.
It appears he will begin to take steps to get his revenge against Brad, but will a confession from Liz distract Julian from his mission?
"GH" spoilers reveal Liz will update Julian about Franco's (Roger Howarth) decision. Last week, Franco decided to say goodbye to his memories as Drew (Billy Miller) and undergo the memory mapping procedure.
His decision to go through with the surgery resulted in him ending his relationship with Kim (Tamara Braun). Despite their damaged relationship, Julian knows Kim is still in a fragile place after Oscar's (Garren Stitt) death.
Will Julian abandon his revenge plans against Brad to check on Kim?
"General Hospital" airs weekdays at 3 p.m. EST on ABC.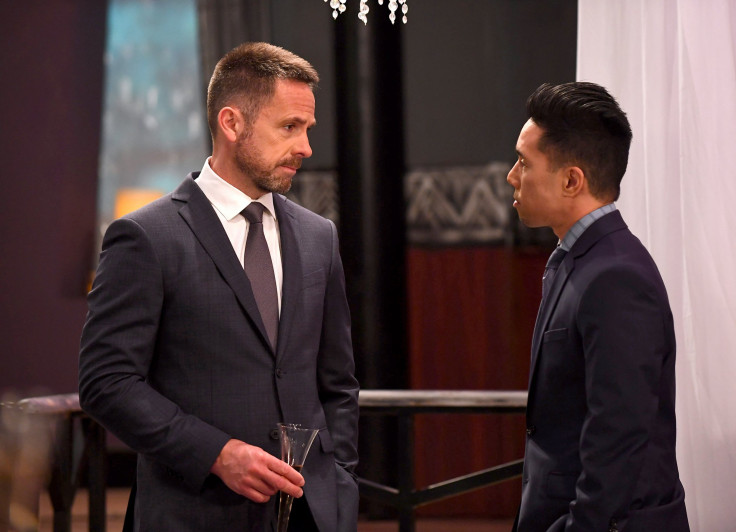 © Copyright IBTimes 2023. All rights reserved.