'General Hospital' Spoilers: Will Michael Convince Sasha To Expose Valentin To Nina?
Nina is still furious that Sasha tricked her into believing she was her daughter, and on the Thursday, Oct. 31 episode of "General Hospital," Nina will berate the woman who broke her heart.
In the promo for the ABC promo video, Willow (Katelyn MacMullen) interrupts Nina (Cynthia Watros) and Sasha's (Sofia Mattsson) argument. The school teacher appears to be standing up for Sasha and tells Nina that's enough.
"General Hospital" spoilers reveal Michael (Chad Duell) grows impatient. When Sasha revealed she wasn't Nina's real daughter, she left out the fact that Valentin (James Patrick Stuart) and Liesl (Kathleen Gati) helped her deceive Nina.
However, Michael knows the truth and believes Sasha should share it with Nina. Unfortunately, the young woman doesn't want to cause her fake mother any more pain and decides to be the scapegoat.
It appears their argument at the Halloween party will cause a scene, and Michael will not be happy with the way Sasha is treated. Will he convince her to tell the truth about Valentin's role in deceiving Nina, or will he take matters into his own hands and expose the truth?
Elsewhere in the promo video for the ABC soap opera, a guard introduces Sam (Kelly Monaco) to her new cellmate. Sam has been in jail after being accused of murdering Shiloh. Although she killed him in self-defense, there is a witness who claims the attack was intentional.
Now Sam must await her day in court at Pentonville. However, when she arrived at the prison, she didn't meet her cellmate because the woman attacked another prisoner.
It appears Sam will finally meet the violent inmate, but will it be someone she knows? There are several familiar faces locked away in Pentonville, and chances are, Sam will end up rooming one with one of them.
"General Hospital" airs weekdays at 3 p.m. EDT on ABC.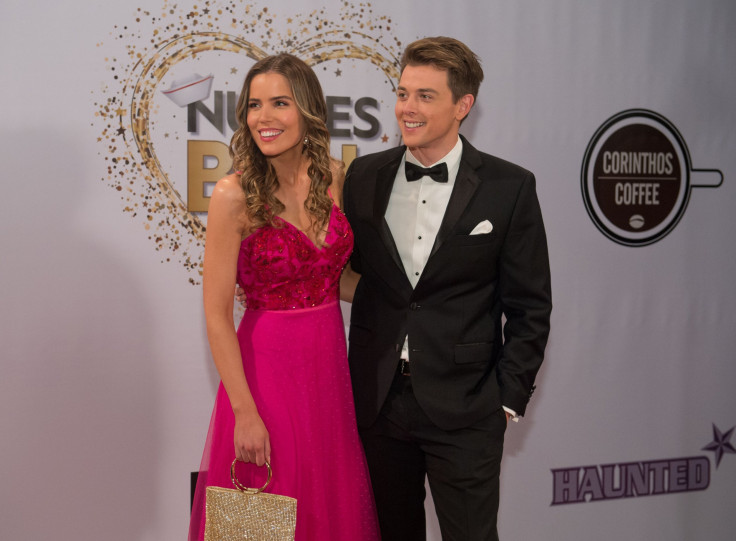 © Copyright IBTimes 2023. All rights reserved.