'General Hospital' Spoilers: Will Sonny Order Dex To Save Trina After Esme's Disappearance?
Ava made Sonny promise that he would make sure Trina wouldn't go to jail for Esme's crimes, and on the Thursday, Aug. 4 episode of "General Hospital," he will order Dex to take action.
In the ABC promo video, Dex (Evan Hofer) tells Sonny (Maurice Benard) that whatever it is, he's in. Sonny later reveals that there may be a place for Dex in his organization. "GH" spoilers reveal Sonny tells Dex he has a job for him.
In the previous episode, Ava (Maura West) told Sonny that he would not be able to find Esme (Avery Kristen Pohl) and needs to think of an alternative plan to save Trina (Tabyana Ali).
The conversation led Sonny to wonder whether Ava did something to Esme but instead of answering his question, Ava pleaded with him to save Trina from jail.
It appears Sonny will call on Dex to execute this plan and promise him a promotion if he's successful. Viewers are aware that Dex is actually working for Michael (Chad Duell), who wants to destroy Sonny's empire.
Will Dex find a way to save Trina from jail time, or will a mistake end up costing Michael his plans for revenge?
Elsewhere in the promo video for the ABC soap opera, Sasha (Sofia Mattsson) asks why Sienna (Cynthia Zitter) and Smoltz (David Lautman) were setting her up. "General Hospital" spoilers reveal an altercation at the Metro Court draws the police.
In the previous episode, Sasha thought she and Sienna were going to have a fun night out until Sienna started asking intrusive questions, which resulted in Sasha walking out.
Viewers are aware that Smoltz was paying Sienna to try to get Sasha to admit she was on drugs the night she ran over Harmony (Inga Cadranel). Sasha managed to catch the two together in the parking lot, and it appears she will confront them.
However, things will get out of hand, and the police will be called. Will Sasha have another meltdown, or will she manage to get her outburst under control before she ends up on the front page?
Other "GH" spoilers tease Carly (Laura Wright) asks Josslyn (Eden McCoy) what's bothering her, and Portia (Brook Kerr) won't approve of Tj (Tajh Bellow) and Curtis' (Donnell Turner) discussion.
"General Hospital" airs weekdays at 3 p.m. ET on ABC.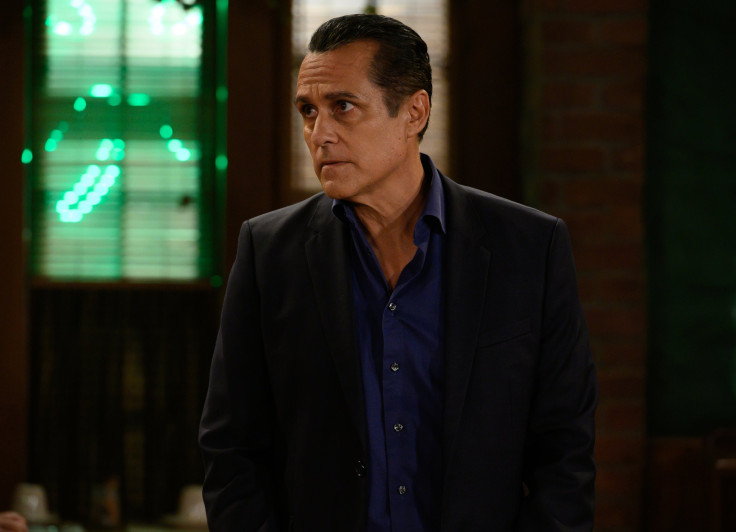 © Copyright IBTimes 2023. All rights reserved.