'General Hospital' Spoilers: Will Sonny's Threats To Cyrus Put Jason's Life In Danger?
Cyrus wants to take over Port Charles, but he knows he needs to get rid of Sonny and Jason. On the Tuesday, April 28 episode of "General Hospital," Jason may suffer for Sonny's decision to threaten Cyrus' business.
In the promo video for the ABC soap opera, Sonny (Maurice Benard) tells Cyrus (Jeff Korber) that he and Jason (Steve Burton) are there to talk business, and that he is going to do the talking. "General Hospital" spoilers reveal Sonny and Jason meet with Cyrus.
In the previous episode, Sonny had Jason set up a meeting with Cyrus so they could talk about territory. However, tensions began to grow when Cyrus began speaking about Mike (Max Gail). Sonny confronted Cyrus about the attack that almost killed his father, but the crime lord insisted he was in prison at the time and couldn't have ordered the ambush.
Sonny then reminded Cyrus that even though he was a free man, he wasn't untouchable. It appears their conversation will continue to go downhill, and Cyrus will want to take Sonny out. However, he will realize that Jason is Sonny's muscle, and he will need to get rid of him before he can destroy Sonny.
Will Sonny's meeting with Cyrus put a target on Jason's back?
Elsewhere in the promo video, Molly (Haley Pullos) tells Kristina (Lexi Ainsworth) that she knows exactly what she has to do. "GH" spoilers reveal Molly confides in Kristina.
In the previous episode, Molly told Sam (Kelly Monaco) and Kristina that she slept with Brando (Johnny Wactor) after she thought TJ (Tajh Bellow) dumped her. Despite the scandalous act, Molly believes TJ is her soulmate, and it appears she will want to tell him the truth.
Unfortunately, TJ plans a special surprise for Molly involves an encounter with Brando. Will TJ realize Molly slept with Brando before she can tell him the truth?
"General Hospital" airs weekdays at 3 p.m. EDT on ABC.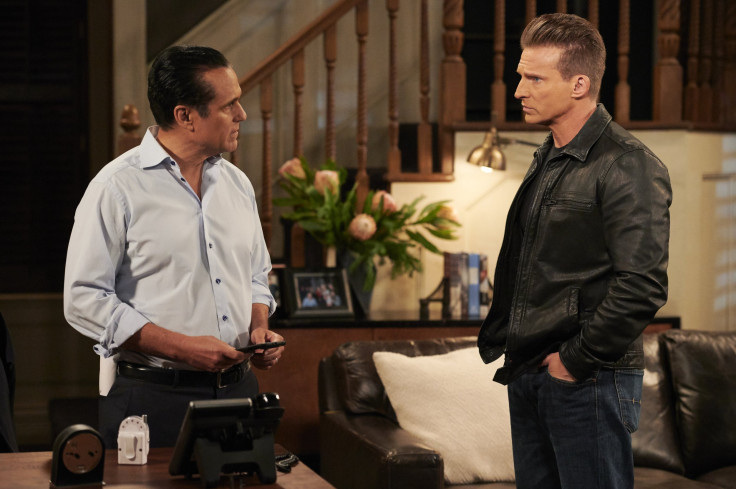 © Copyright IBTimes 2023. All rights reserved.