'General Hospital' Spoilers: Will Trina's Feelings For Spencer Ruin Her Trip With Rory?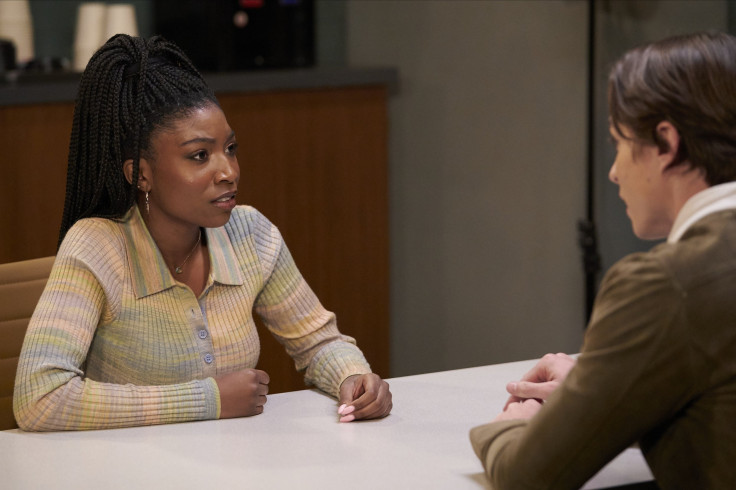 Trina thought she was ready to focus on her romance with Rory, but on the Thursday, Oct. 27 episode of "General Hospital," Trina's feelings for Spencer may cause issues in her relationship.
In the ABC promo video, Spencer (Nicholas Chavez) is surprised by what he sees. "GH" spoilers reveal Spencer receives some friendly visitors.
As Spencer continues to serve his time in Pentonville, he will finally receive a visit from Josslyn (Eden McCoy) and Cameron (William Lipton).
Josslyn will update Spencer about everything going on in Port Charles, but Spencer will be disappointed by Trina's (Tabyana Ali) absence.
However, Spencer won't be the only one yearning for a reunion. Spoilers suggest Trina will be distracted.
Trina is supposed to be enjoying time away from Port Charles with Rory (Michael Blake Kruse), but it appears her mind will be elsewhere.
Chances are Josslyn will inform Trina about her and Cameron's plan to see Spencer, which could leave Trina feeling guilty about not visiting him in Pentonville. Will Trina's feelings for Spencer wreck her trip with Rory?
Elsewhere in the promo video for the ABC soap opera, Chase (Josh Swickard) tells Brook Lynn (Amanda Setton) that what is happening between them is as real as it gets. "General Hospital" spoilers reveal Brook Lynn and Chase focus on romance.
While Brook Lynn is determined to make Chase the next big pop star, Chase wants them to spend quality time together.
Viewers are aware Brook Lynn deleted the email that confirmed Chase's reinstatement at the Port Charles Police Department. Brook Lynn erased the information to stop Chase from leaving his new career in the entertainment industry.
Although the couple is ready to take their relationship to the next level, will Brook Lynn's dishonesty ruin things?
Other "GH" spoilers tease Nina (Cynthia Watros) confronts Victor (​​Charles Shaughnessy), and Mac (John J. York) and Felicia (Kristina Wagner) run into Dante (Dominic Zamprogna) and Sam (Kelly Monaco).
"General Hospital" airs on weekdays at 3 p.m. ET on ABC.
© Copyright IBTimes 2023. All rights reserved.