'General Hospital' Spoilers: Will Sonny Accuse Nikolas Of Trying To Kill Ava?
Sonny thinks Ava's attacker is closer than she thinks, and on the Monday, Sept. 12 episode of "General Hospital," he will suspect Ava's husband Nikolas is the person who tried to kill her.
In the promo video of the ABC soap opera, Sonny (Maurice Benard) asks Ava (Maura West) who he is protecting her from. "GH" spoilers reveal Sonny shares his suspicions about Nikolas (Marcus Coloma).
In the previous episode, Sonny discussed Ava's stabbing with Victor (Charles Shaughnessy), who noted that Ava has made a lot of enemies over the years. However, when Sonny suggested Nikolas was responsible for attacking Ava, Victor insisted that Nikolas was innocent.
Viewers are aware that Sonny posted a bodyguard outside of Ava's hospital room and banned Nikolas from visiting her. It appears Sonny will begin to think Ava knows who she needs to be protected from and will want answers.
Will Sonny accuse Nikolas of stabbing Ava, or will she suggest that someone else was responsible for the attack?
Elsewhere in the ABC promo video, Jordan (Tanisha Harper) asks why Stella (Vernee Watson) wants to discuss something after time has already passed. "General Hospital" spoilers reveal Stella delivers shocking news.
Stella has been trying to remember what she was supposed to do moments before she had a stroke over a year ago. It wasn't until she found out about Curtis (Donnell Turner) and Portia's (Brook Kerr) engagement that she realized she never mailed Jordan and Curtis' divorce papers.
It appears she plans to deliver the news to Jordan first, but will she get the courage to tell her nephew that he and Portia will have to pause their marriage plans?
Other "GH" spoilers reveal Ned (Wally Kurth) has reservations about Brook Lynn's (Amanda Setton) relationship with Chase (Josh Swickard), Finn (Michael Easton) thanks Gregory (Gregory Harrison) for his support, and Cody (Josh Kelly) makes a proposition to Selina (Lydia Look).
"General Hospital" airs weekdays at 3 p.m. ET on ABC.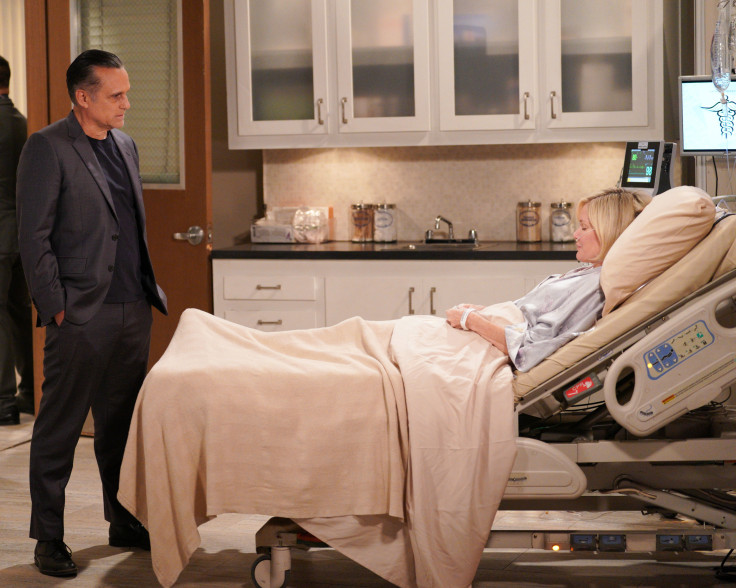 © Copyright IBTimes 2023. All rights reserved.