'Genshin Impact' Inazuma: Characters And Release Details Leaked
KEY POINTS
"Genshin Impact" is getting new content on Feb. 3
Dubbed as "All That Glitters" the content, it features the Lantern Rite Festival
Fans are hoping that Update 1.3 would finally release the rumored Inazuma characters
Chinese gaming studio miHoYo recently announced some new and interesting details coming to "Genshin Impact" via Update 1.3. So far, the developer confirmed that Xiao is coming in the hit gacha game. Unfortunately, nothing has been revealed yet on the Inazuma characters many fans are expecting to hear more about. But here is a rundown of the leaks baring details about Inazuma and the characters that would reportedly arrive in the game.
What Inazuma Is
Based on the "Genshin Impact" lore, Inazuma is one of the seven nations in Teyvat. It is a city-state that worships Baal, the Raiden Shogun, as well as the Inazuma Bakufu, who is the Electro Archon and leader of its governing body. In the past years relative to the latest events in the game, the situation in the region has drastically turned toward isolationism. A trailer released by miHoYo teased that Inazuma is going to be added to "Genshin Impact" and it seems that the nation is inspired by Japan.
Inazuma Characters
Inazuma came to life following several leaks shared by some "Genshin Impact" beta testers and data miners. The leaks revealed several Inazuma characters that would definitely arrive in the game very soon. These details were allegedly data mined from the test server files of the game.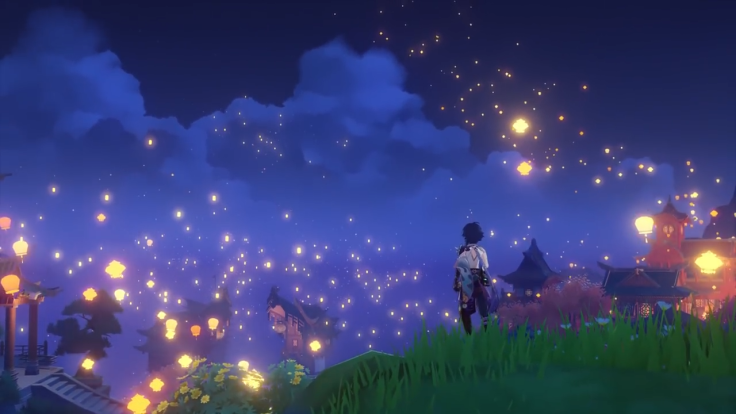 One of the major reasons why these characters are believed to be from Inazuma is because of the elements of traditional Japanese fashion present in their outfits. Their clothes with small sleeve slits resemble the Suikan and Kariginu attires, which are popular during the Heian period.
Rumored Inazuma characters include Hu Tao, who is a Pyro Polearm user from Liyue and Zhongli's boss at the funeral parlor. Another character is Mimi, a Hydro catalyst with a circular vision on her belt. There is also Yunjin who wields a Geo Polearm user from Liyue and Yaoyao and is rumored to be the first Dendro character in the game.
Another set of Inazuma characters rumored to arrive soon in the game includes Sayu, who wields an Anemo Claymore, Kazuha, who uses an Anemo Sword, Rosaria, who is a Cryo Polearm user from Mondstadt and Shenli, a Cryo Claymore user from Liyue.
Release Date
miHoYo might release the Inazuma characters in Update 1.3, which is officially set to roll out on Feb. 3. But, these are just rumors for now and nothing is official yet about Inazuma or the rumored characters.
© Copyright IBTimes 2023. All rights reserved.