'Call of Duty: Black Ops Cold War' Reportedly Hinted At An Unannounced Mode
KEY POINTS
"Call of Duty: Black Ops Cold War" is currently in its first season
A player reportedly uncovered an unannounced mode
The discovery of the said mode was through an unconventional way
Treyarch might be planning to relaunch a popular mode in "Call of Duty: Black Ops Cold War." The latest speculation was triggered by a recent report from a "Black Ops" player who experienced a glitch, which might have given away a new and unannounced mode.
The report was shared on the "Call Of Duty: Black Ops Cold War" subreddit by user theManJ_217. The player shared an image of what looks like a matchmaking scene and a notice that the mode is not currently in the game. The notice is for Gunfight Tournament, which is a familiar mode to players of "Call of Duty: Modern Warfare."
Some Reddit users are convinced that the image is authentic and optimistic about the relaunch of the mode. Several others, however, find it suspicious and even tagged it as "photoshopped." While to some it does not appear convincing, reintroducing the Gunfight mode in the game is a rational idea.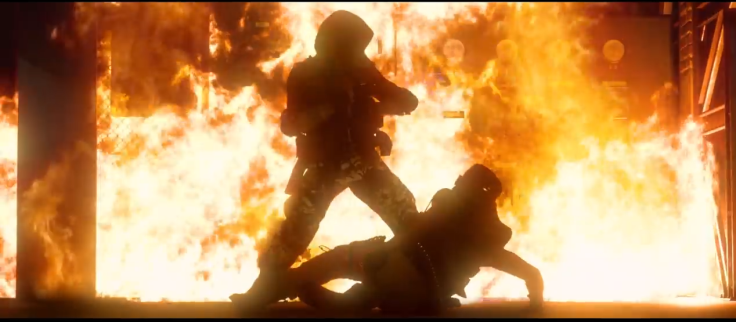 The game recently added a Gunfight Blueprint playlist in the game. However, considering that the mode was just added to "Call of Duty: Black Ops Cold War," it would take some time before the leaked image, if accurate, could launch in the game. It is possible that it could be one of the major features players could look forward to in the game's second season.
It is worth noting that the image is not official and Treyarch has not yet announced it is planning to relaunch the Gunfight mode in "Call of Duty: Black Ops Cold War." Fans, therefore, should temper their expectations and take this leak with a pinch of salt. The gunfight is a popular mode in the "Call of Duty" community since it was introduced in the 2019 reboot.
In this mode, a couple of teams are engaged in close-quarters combat with both teams having a random loadout at the start of every round. Every round ends due to sudden death circumstances and it keeps going with a new set of loadouts until one team wins.
"Call of Duty: Black Ops Cold War" is currently in its first season. The game was released in November 2020 and is the latest installment to the popular "Call of Duty" series. Players can enjoy the game on various gaming platforms including, PC, PlayStation 4, Xbox One, PS5, Xbox Series X, and Xbox Series S.
© Copyright IBTimes 2023. All rights reserved.
FOLLOW MORE IBT NEWS ON THE BELOW CHANNELS