George Clooney Didn't Dance With Meghan Markle, Kate Middleton During Wedding Reception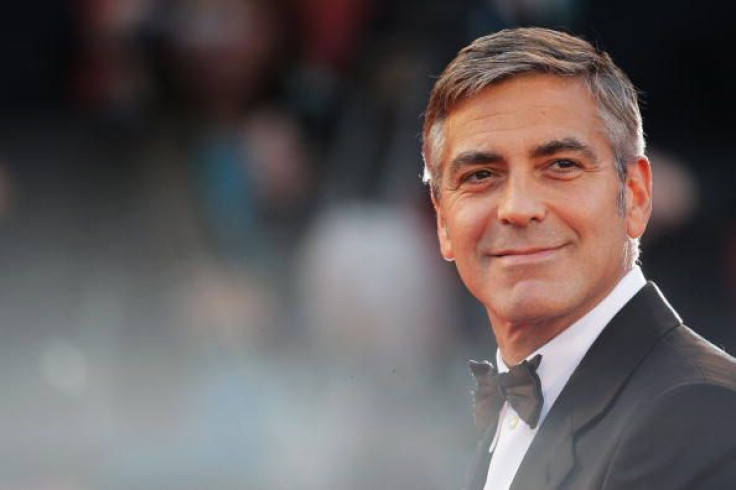 George Clooney has denied reports claiming that he danced with Kate Middleton and Meghan Markle during the royal wedding reception.
The "Money Monster" actor has opened up about the Duke and Duchess of Sussex's wedding reception at Frogmore House. According to Clooney, the rumors claiming that he danced with the bride and the Duchess of Cambridge are not true.
"There were a lot of stories, I heard I danced with… everybody," Clooney said on the red carpet of the American Film Institute gala, where he received this year's Lifetime Achievement Award. "I didn't dance, I didn't."
It was reported earlier that Clooney danced with Markle and Middleton. An insider even claimed that he invited Sarah Ferguson for a turn around the dance floor too. Unfortunately, the Duchess of York declined.
Clooney also refuted reports that he played bartender and denied that the guests enjoyed beer pong. "I heard there was beer pong, no beer pong," he added.
Serena Williams, who reportedly won the game, also denied that it happened. The tennis player explained that they never played it at the reception and added that she couldn't win the game as she doesn't drink beer in the first place.
"Oh, there was no beer pong," she said at a press conference (via Harper's Bazaar). "I don't know where this story — I don't even drink beer, and I don't know where this story came out. It's not even remotely true. And my friends are, like, 'What happened?' I'm like, 'There was no beer pong.' I was looking at Alexis like, wait a minute, did we miss something?"
In related news, although Clooney didn't dance with the royals at the reception, his wife, Amal Clooney, is reportedly more than a wedding guest. The lawyer reportedly helped the Duchess of Sussex settle into the London life.
"Meghan and Amal have known each other for a while [and share] many interests," an insider told People. "Amal has been helping Meghan settle into London life. It was a very natural friendship from day one."
© Copyright IBTimes 2023. All rights reserved.