George Clooney And Stacy Keibler Fuel Break Up Rumors After Spending July 4th Separately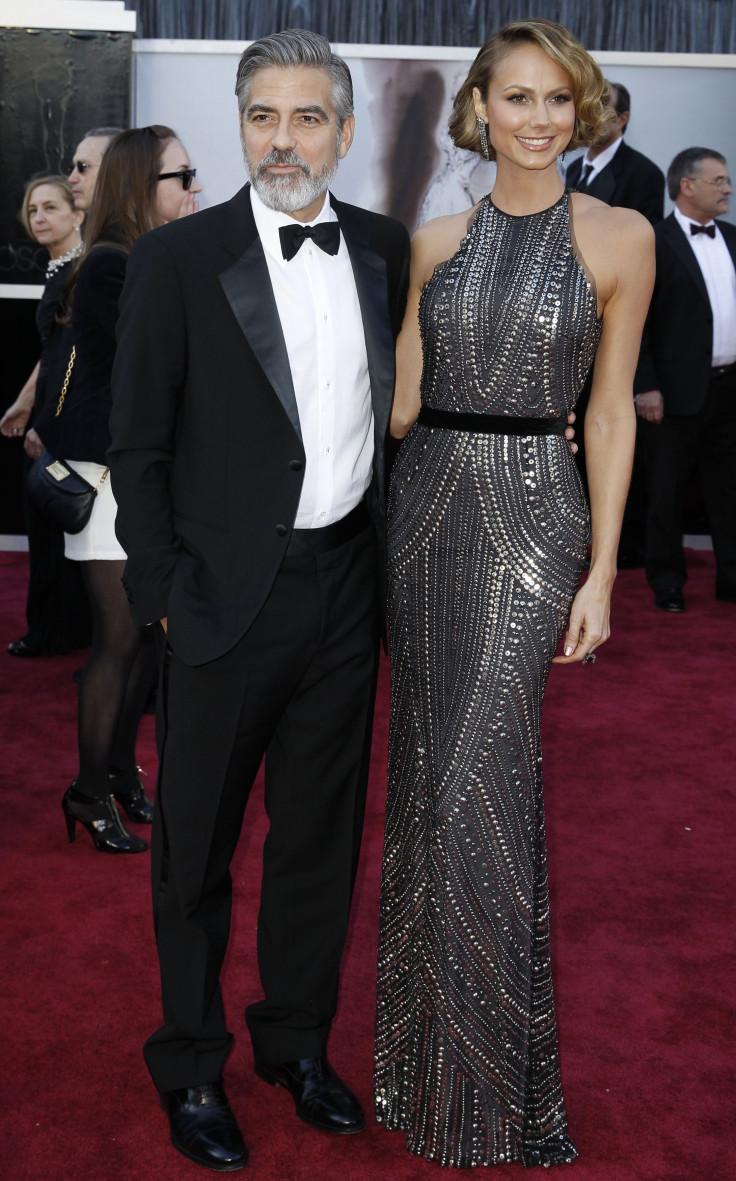 Back in March, it was rumored that George Clooney and his model girlfriend Stacy Keibler had split, and they have done nothing but fuel the speculation after spending July 4th separately. Clooney, a notorious bachelor, spent the U.S. patriotic holiday in Italy, traveling to the Villa d'Este on his boat, where there was a fireworks celebration for American guests.
Meanwhile, Keibler shared photos of herself spending July 4th in California. Breakup rumors were never confirmed in March, but the couple reportedly split after Keibler, 33, realized that she wants to have a family, while Clooney has different interests. "They knew it was never going to end in marriage or babies, and Stacy does want kids and a husband in the next few years," a source reportedly told the Sun at the time.
The actor is said to have given the model and former World Wrestling Entertainment wrestler an apartment and jewelry as parting gifts.
It is unlikely that Keibler will be confirming the split to the media, as she has previously noted her effort to keep her personal life out of the public eye. "It's really not anyone's business. A personal life is a personal life," Keibler told ESPN last year. "I know there has to be a happy medium being in the public eye. You just have to remember not to give everything to everybody."
Clooney, 51, is known for the numerous women he has dated over the years. He dated Kelly Preston, who is now married to John Travolta, for 14 months between 1987 and 1989. He went on to marry actress Talia Balsam in 1989, but they divorced in 1993, allegedly after arguments over money. That is the only time he has been married, and Clooney went on to date a bevy of gorgeous women before meeting Keibler just months after he split with longtime girlfriend Elisabetta Canalis.
© Copyright IBTimes 2023. All rights reserved.