George Floyd Memorial Service Live Stream: Huge Crowd Gathers In North Carolina
A private memorial service for George Floyd is being held Saturday in North Carolina. Thousands of mourners showed up to pay their respects and attend a public viewing ahead of the service.
The service begins at 3 p.m. EDT in Cape Fear Conference B Headquarters – 10225 Fayetteville Road, Raeford and is being broadcast. Local station WRAL will broadcast the North Carolina memorial service at 3 p.m. EDT on television, the web, via the WRAL News app and on its apps for Roku, Apple TV and Fire TV.
The first service for Floyd was held Thursday in Minneapolis, where family, friends and public officials gathered to honor him.
Floyd died in police custody on Memorial Day after now-former Minneapolis police officer Derek Chauvin kneeled on his neck for more than eight minutes while he was being restrained. Floyd pleaded for mercy, telling the officers he couldn't breathe. Floyd was 46 when he died.
When a hearse bearing Floyd's coffin arrived Saturday, chants of "Black Power," "George Floyd" and "No justice, no peace," echoed.
"It could have been me. It could have been my brother, my father, any of my friends who are black," a man in the crowd, Erik Carlos of Fayetteville, said according to Fox News. "It was a heavy hit, especially knowing that George Floyd was born near my hometown. It made me feel very vulnerable at first."
On Monday, a public viewing will be held in Houston, where Floyd was raised, from 1 pm EDT at Fountains of Praise in Houston. On Tuesday, a memorial will be held for Floyd also at Fountains of Praise which former Vice President Joe Biden is expected to attend.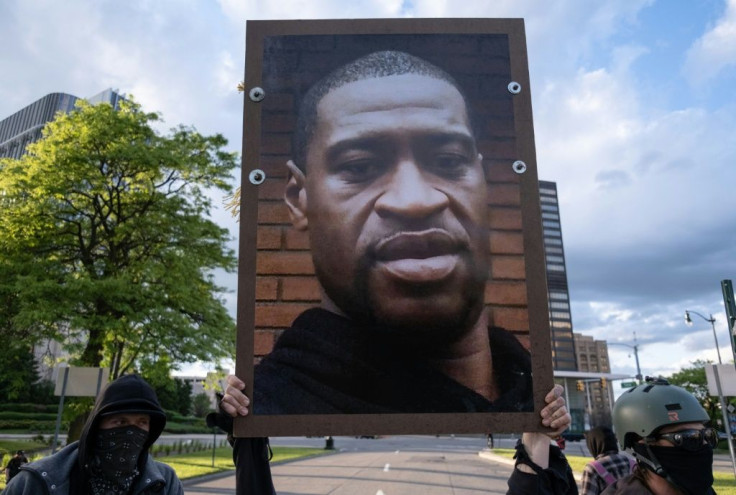 Chauvin has been charged with murder while the other officers involved have been charged with aiding and abetting in connection with Floyd's death.
© Copyright IBTimes 2023. All rights reserved.