George HW Bush Net Worth And Interesting Facts About 41st President
Former President George H.W. Bush died Friday at the age of 94, leaving behind a legacy that included service in World War II, two terms as a U.S. House Representative, Ambassador to the United Nations, Director of Central Intelligence and eight years as the vice-president.
"Jeb, Neil, Marvin, Doro and I are saddened to announce that after 94 remarkable years, our dear Dad has died," former President George W. Bush said in a statement. "George H.W. Bush was a man of the highest character and the best dad a son or daughter could ask for. The entire Bush family is deeply grateful for 41's life and love, for the compassion of those who have cared and prayed for Dad, and for the condolences of our friends and fellow citizens."
The interesting facts below look back at Bush's storied life and career.
Bush's net worth was estimated to be $25 million. Much of Bush's money came from the oil industry, where he started working as a salesperson for Dresser Industries in Midland, Texas. Bush went on to form an oil development company with a friend, which they later merged with another company to create Zapata Petroleum. Bush became president of a subsidiary company called Zapata Off-Shore Company, which focused on offshore drilling development equipment, in 1954.
Bush and his wife had six children. Bush married Barbara Peirce in 1945 and went on to have six children with her: George Walker, Robin, John Ellis (Jeb), Neil, Marvin and Dorothy. Robin died of leukemia when she was only 3 years old.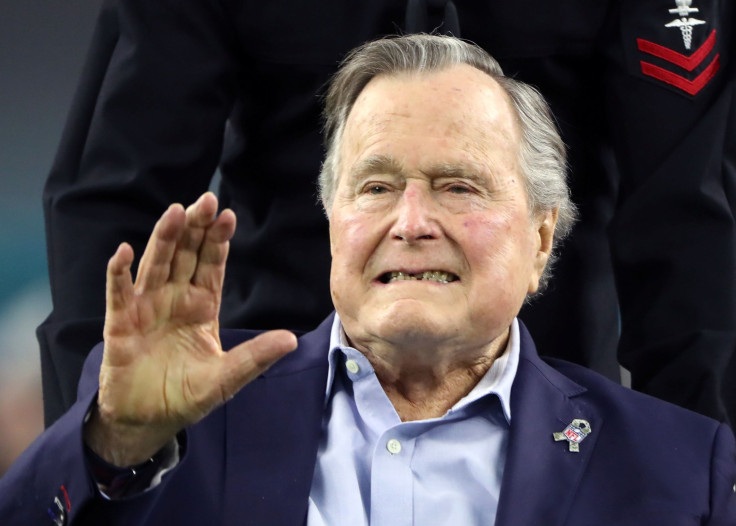 His father, Prescott Bush, served as Senator of Connecticut. Prescott Sheldon Bush Sr. was a banker on Wall Street before he became a senator representing Connecticut from 1952 to 1963.
His plane was shot down over the Pacific during World War II. Bush's plane was shot down during bombing raids on Chichi Jima, an island 700 miles south of Tokyo in 1944. Then 20 years old, Bush and another member of his plane's crew bailed out. The man who bailed out with Bush died after his parachute didn't open, while a third man inside went down with the plane. Bush was rescued by a U.S. lifeguard submarine after floating in the Pacific for hours.
During his time at Yale, he was captain of the baseball team. After being discharged from the Navy in 1945, Bush went on to enroll at Yale, where he majored in economics. He was captain of the baseball team, a position he also held as a teenager at Phillips Academy Andover, a boarding school he attended in Massachusetts.
Bush and his wife support cancer research. After losing their daughter Robin to leukemia when she was only three, the Bush family got involved with the M.D. Anderson Cancer Center in Texas. Bush served as the chairman of the Board of Visitors from 2001 to 2003, and according to the center's website, never missed a meeting during his time there. The George and Barbara Endowment for Innovative Cancer Research surpassed its $50 million goal in 2004.
Bush has written three books. They include his autobiography "Looking Foward," an account of foreign policy during his administration "A World Transformed" and a collection of letters amassed throughout his life called "All The Best."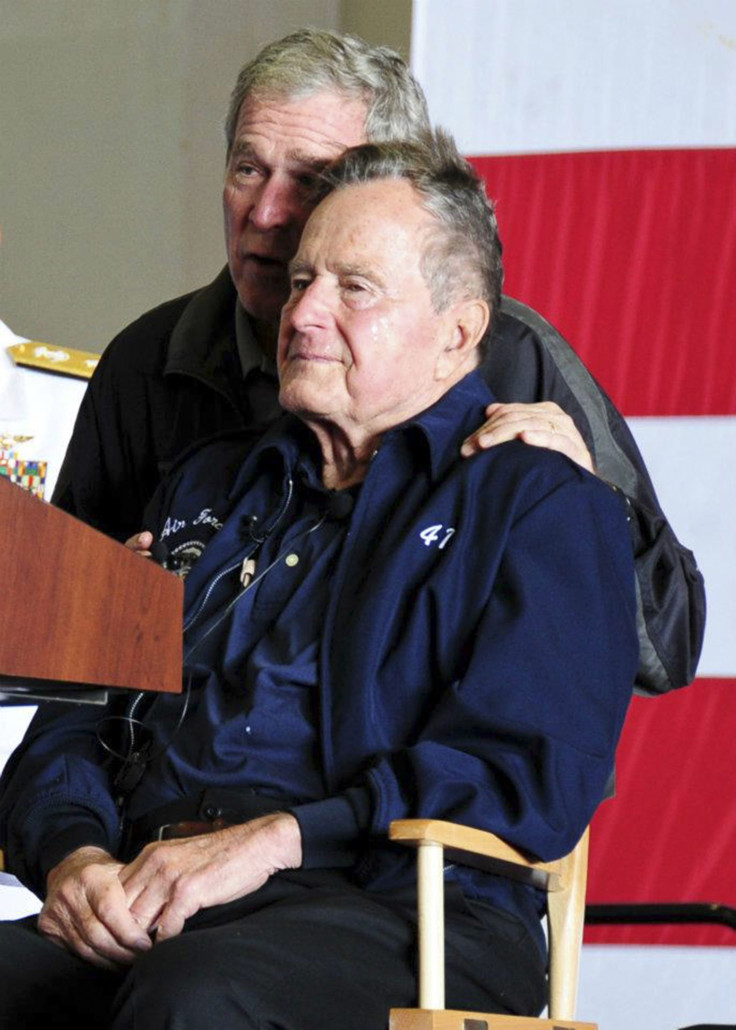 © Copyright IBTimes 2022. All rights reserved.
FOLLOW MORE IBT NEWS ON THE BELOW CHANNELS