George Takei Blasted For Tweeting Americans Can 'Endure' Higher Gas Prices For Ukraine
Actor George Takei has been facing backlash following a tweet in which he suggested Americans can deal with higher gas and food prices if it meant punishing Russian President Vladamir Putin and supporting Ukraine.
The drama began on Friday after Takei shared the message to Twitter. "Americans: We can endure higher prices for food and gas if it means putting the screws to Putin. Consider it a patriotic donation in the fight for freedom over tyranny," he tweeted.
Further inflation is expected to hit the U.S. economy amid the Russia-Ukraine conflict and sanctions imposed by President Joe Biden. However, since Takei is worth millions, some people thought the message was tone-deaf.
By Saturday, the "Star Trek" alum's name became a trending topic on Twitter, with people calling Takei out for not considering impoverished Americans who are already struggling to afford the current food and gas prices.
"Don't listen to this guy. He's rich and probably doesn't drive anyways. The common American shouldn't have to pay the price for a conflict we should have no part in. George Takei, you fail at patriotism," one person wrote.
Meanwhile, another person suggested Americans are privileged and strong enough to meet Takei's request.
"Guess what Americans? We made plenty of homefront sacrifices during WW2. Rationing, working in dangerous munitions factories, etc. People were proud to do their patriotic duty. Now we whine about gas prices, not having Doritos on the shelves, wearing a mask. George Takei is right," the individual wrote.
Although Takei has continued to post tweets about the conflict in Ukraine, he has not responded to the backlash involving his tweet.
Russia and Ukraine are expected to resume negotiations for a cease-fire and safe passage for civilian evacuations on Monday.
News of plans to negotiate comes after the Ukrainian President's office accused Russia of violating a cease-fire by shelling an area in the city of Mariupol.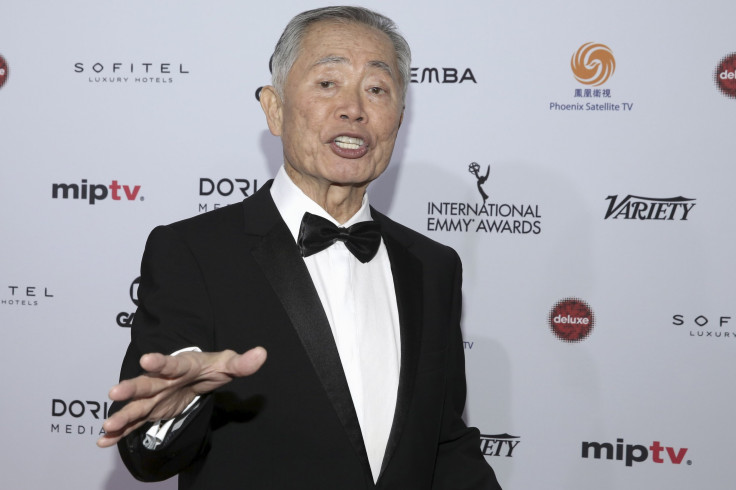 © Copyright IBTimes 2023. All rights reserved.