George W. Bush Talks Michelle Obama Friendship, Says He Was 'Shocked' By Public Reaction
KEY POINTS
George W. Bush was shocked by the huge public reaction his friendship with Michelle Obama garnered
He said his and Obama's candy exchange at John McCain's funeral was even more famous than their "big hug"
He said it's a problem that Americans are "so polarized" and can't imagine bipartisan bonds like the one he shares with Obama
George W. Bush got candid about his friendship with Michelle Obama and the huge reaction it sparked from the American public.
The former president, 74, revealed during his interview with CBS News' Norah O'Donnell for "CBS Sunday Morning" that he did not expect his bipartisan friendship with Obama, 57, to receive the response it did from the American people.
Bush and Obama's friendship became apparent when they shared a hug at the Smithsonian National Museum of African American History and Culture in Washington, D.C., in 2016. But while he remembers the "big hug," Bush noted that their candy exchange at John McCain's funeral in 2018 "became more famous."
"It shocked me," he said. "We got in the car and I think Barbara or Jenna said, 'Hey, you're trending!' The American people were so surprised that Michelle Obama and I could be friends."
"I think it's a problem that Americans are so polarized in their thinking that they can't imagine a George W. Bush and a Michelle Obama being friends," the 43rd president continued.
Meanwhile, over the years, Obama has been open about her fondness for Bush and the public's reaction to what many thought was an unlikely friendship. In December 2019, the former first lady spoke with his daughter, Jenna Bush Hager, telling her that she and her dad share the same values despite being of different political affiliations.
"I had an opportunity to sit by your father at funerals, the highs and the lows, and we shared stories about our kids and about our parents," Obama told Hager during their interview with "Today."
"Our values are the same. We disagree on policy, but we don't disagree on humanity, we don't disagree about love and compassion. I think that's true for all of us — it's just that we get lost in our fear of what's different."
The Obamas and the Bushes have supported COVID-19 vaccination and promoted it by appearing on its public service announcement along with the Clintons.
"This vaccine means hope," Barack Obama says in the PSA. "It will protect you and those you love from this dangerous and deadly disease."
"We've lost enough people and we've suffered enough damage," Clinton continues.
"In order to get rid of this pandemic, it's important for our fellow citizens to get vaccinated," Bush adds.
In the PSA, the three former presidents also shared what they wanted to do once things go back to normal. Obama said he wanted to visit his mother-in-law on her birthday so he could hug her. Clinton shared that he wanted to go back to work and move around, while Bush said he is looking forward to "opening day in Texas Rangers stadium with a full stadium."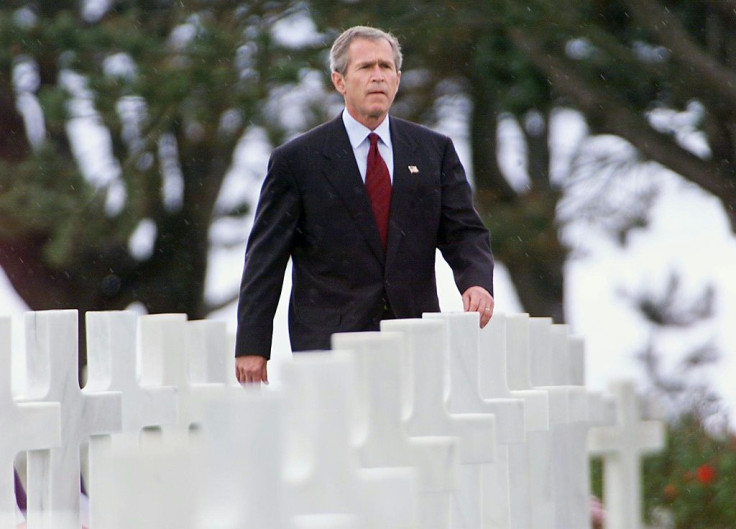 © Copyright IBTimes 2023. All rights reserved.