Twitter Reacts To Michelle Obama's New Netflix Show: 'Do More Serious Social Justice Undertakings'
KEY POINTS
Michelle Obama has a new show called "Waffles + Mochi," which premieres March 16 on Netflix
Some Twitter users were not impressed with the theme of Obama's series, suggesting more "social justice undertakings" instead
Others are excited because they believe Obama's new Netflix show will be helpful for kids and parents
Michelle Obama is returning to Netflix with a cooking show for kids, and social media users have mixed opinions about it.
The former first lady will star alongside a pair of puppets in Netflix's new original series "Waffles + Mochi," which she said on Instagram will be "all about good food: discovering it, cooking it, and of course, eating it." While many are excited about Obama's show, some aren't as impressed because they hope she would focus her attention on more serious matters.
"Why can't @MichelleObama think about and do more serious social justice undertakings than becoming @netflix icon. Such a pity," one Twitter user commented on the announcement.
"I'll make sure I will cancel my subscription, oh that's right I already did when the Obamas signed a 200 million dollar deal and Netflix rates hiked up," another tweeted.
"After what I saw of her school lunches I don't think I will be watching," a third user added.
One questioned Obama's cooking skills, writing, "She probably hasn't set foot in a kitchen for decades. She probably can't boil water."
While her show already has critics, many also showed support for Obama's new endeavor and said they are already excited to see what she comes up with. Some defended the causes the former first lady supports, pointing out that the series will address the important issue of childhood nutrition.
"Enabling lifelong health of families who aren't nutrition literate, which also includes some Black people, isn't a form of social justice? This is saving lives, albeit not in a performative activist way. Leave her alone," one wrote in response to the netizen who urged her to do "more serious social justice work."
"Michelle Obama has always been passionate about a healthy diet for kids. It was her platform as First Lady. I'm actually excited to see her doing this. She's being an American, she cares," another added.
"This is so exciting. As a mother of three and now grandmother of six who never gave her children white flour or sugar, this has been a long time coming. Nutrition is the best preventive medicine. Grateful for the White House initiative and now this! Michelle, you are the best!" a third user commented.
The theme of Obama's show appears to be consistent with her advocacies and work when she was first lady. In 2009, Obama started the White House garden, which supplies its kitchen with vegetables, fruits and herbs. Concerned with the growing rate of childhood obesity, she had hoped that the garden would start a conversation about the food that the people eat, the lives they lead and how it will affect the children.
She launched the Let's Move campaign in 2010 with the aim of reducing childhood obesity by bringing healthier food to schools and promoting better food labeling.
Obama's "Waffles + Mochi" starts streaming on Netflix on March 16.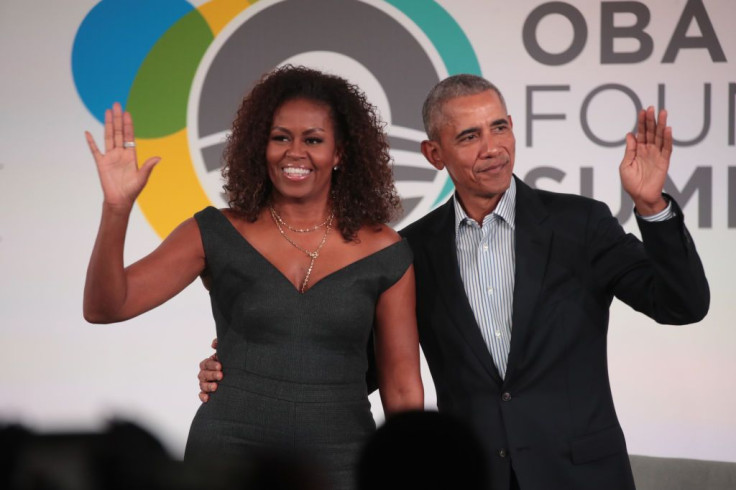 © Copyright IBTimes 2022. All rights reserved.
FOLLOW MORE IBT NEWS ON THE BELOW CHANNELS