Georgia Mother Allegedly Stabs Her Children To Death, Tries To Kill Herself
KEY POINTS
Berenice Jaramillo-Hernandez faces felony murder charges
The woman sustained serious injuries after she stabbed herself
The sheriff's office described it as an "isolated" incident
A woman has been accused of stabbing her two children to death in her home in Georgia.
Berenice Jaramillo-Hernandez, 26, of Gainesville, is facing murder charges after her children, identified as 5-year-old Mateo Miranda Jaramillo and 6-year-old Katherine Miranda Jaramillo, were found dead with stab injuries in the house Friday. After committing the crime, Jaramillo-Hernandez turned the knife on herself, authorities said.
Hall County Sheriff's deputies responded to a 911 call regarding an injured woman Friday. When they arrived at the scene, they discovered the bodies of the two children. Jaramillo-Hernandez was also found in the house with serious injuries. She was transported to a nearby hospital, according to a press release from the sheriff's office.
Jaramillo-Hernandez faces two counts each of felony murder, malice murder and aggravated assault in connection with the deaths. She will be arrested and booked into Hall county jail after her release from the hospital, reported local news outlet AJC. The authorities have notified the victim's next of kin.
"According to the preliminary investigation, between noon and 2 p.m. on Friday, Jaramillo-Hernandez killed the children with a knife and then turned the knife on herself, resulting in serious injuries," the sheriff's office said in the release.
The sheriff's office described it as an "isolated" incident and said they were not looking for any other suspects. "There is no danger to the community as a result of the incident," the sheriff's office said.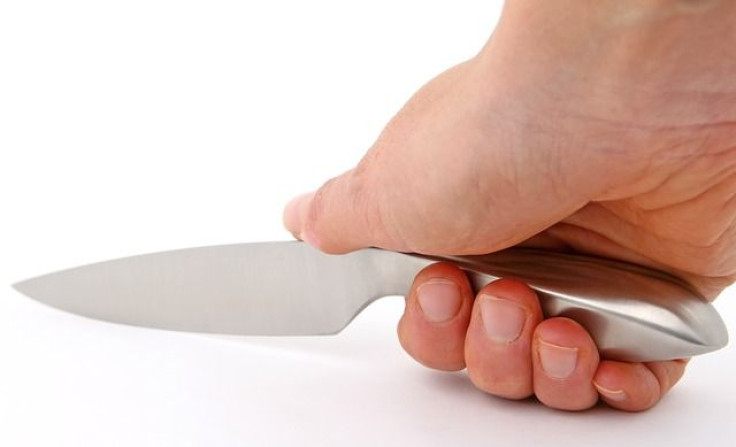 Officials said the investigation was in its preliminary stages and the motive behind the crime was not known.
Under the felony murder rule, when a person participates in an "inherently dangerous crime, he or she may be held responsible for the fatal consequences of that crime, even if someone else caused the actual death." Felony murder is categorized as first-degree murder in most U.S. states, which results in life imprisonment.
In Georgia, felony murder is described as an "offense of murder when, in the commission of a felony, he or she causes the death of another human being irrespective of malice."