Geraldo Rivera Apologized For Tweets Defending Matt Lauer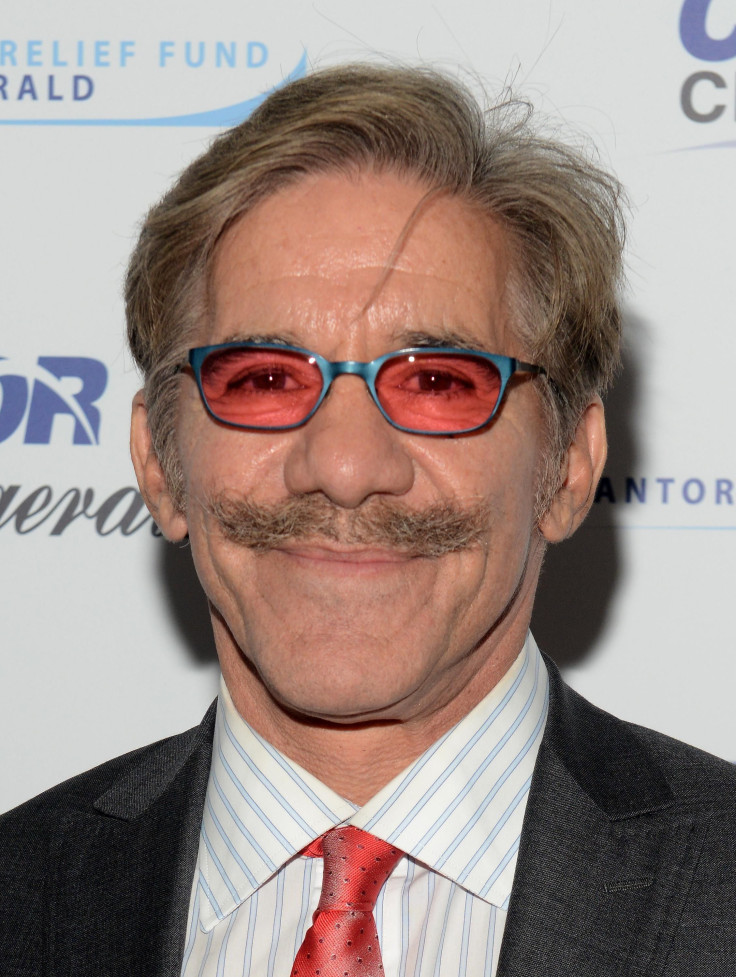 Fox News commentator Geraldo Rivera responded Thursday on social media about the backlash he received after he tweeted defending NBC's news anchor Matt Lauer over sexual misconduct allegations. Rivera apologized on Twitter saying he did not adequately explain that sexual harassment was a "horrendous problem."
Rivera, without a second thought, had jumped to the former "Today" show co-host's defense after he was fired from the channel over sexual misconduct allegations Wednesday. Rivera took to Twitter to not only to defend Lauer but also expressed his sadness over his former co-host being fired from the job.
Lauer was fired after a female co-worker had complained against him, according to NBC News. She accused him of sexual misconduct and improper behavior during the 2014 Sochi Olympics. Lauer had been accused of showing his genitals to a female employee, gifting a sex toy to a colleague and using a secret button under his desk to lock the door when women were in his office.
According to Rivera, sexual harassment should be confined to situations where the superiors try to be real bossy and impose themselves on subordinates, who "feel unable to complain because of power of perp or feared consequences to victim's employment."
He also mentioned the allegations should be made immediately — within 5 years of the incident — rather than delaying it for ages. Rivera added as far as settlements are concerned, there is a chance some victims are "motivated by more than justice."
Earlier, Rivera in his tweet had called Lauer a "great guy, highly skilled, empathetic with guests, and a real gentleman." Saying that women who came forward with their sexual harassment experiences may be "criminalizing courtship," Rivera simply tried to suppress the matter and defend Lauer.
"Geraldo's tweets do not reflect the views of FOX News or its management. We were troubled by his comments and are addressing them with him," FOX News Channel said in a statement to International Business Times.
A number of journalists and writers reacted to Rivera's tweet. Gretchen Carlson, a former colleague, tried to explain to Rivera that "women just want to keep their job."
Another journalist Ashley Feinberg also tweeted about Rivera's defense of Lauer.
Leah Litman, a researcher who writes on constitutional law, also criticized Rivera on Twitter.
President of Gravity Strategic Communications Ted Newton stressed what Lauer did was not "flirty."
Twitter users such as Caitlin Huey-Burns, Jenna Mullins and many others also reacted to Rivera's defense of Lauer.
In 1991, singer and actress Bette Midler had accused Rivera of sexual misconduct, according to a report in the Fortune. In an interview with Barbara Walters, she alleged she was drugged by Rivera and a producer. The two then "proceeded to grope" in a bathroom, Midler said.
Rivera had defended himself then by stating that Midler's allegations were ridiculous. He also mentioned the two had consensual sex, reported the Associated Press.
© Copyright IBTimes 2023. All rights reserved.