German Tourist's 'Cannibal Death' Labeled Outrageous by French Polynesians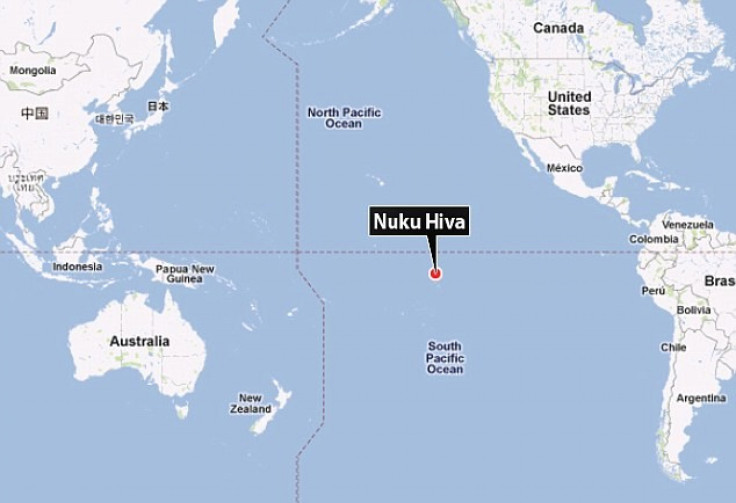 The bizarre claims that a missing German yachtsman has been cooked and eaten by Polynesian cannibals has left citizens of the idyllic South Pacific territory outraged.
The tale of Hamburg native Stefan Ramin, who went missing on Nuku Hiva in the Marquesas in French Polynesia, has caught the attention of media outlets across the globe
Ramin was sailing around the world with his partner, 37-year-old Heike Dorsch, when he went missing last week. Ramin went on a hike with a local goat hunter on the French-governed island when he disappeared.
Dorsch told local authorities that the hunter, Henri Haiti, offered to take Ramin on a traditional goat hunting trip into the island's dense interior. However, Haiti returned alone, telling Dorsch that her partner had been injured and needed help.
When Dorsch sought to get local officials involved, Haiti allegedly panicked. She told the local newspaper Depeche de Tahiti that the hunter then threatened her, tied her to a tree, and sexually abused her.
Haiti then fled the scene and Dorsch managed to escape several hours later, alerting authorities.
A weeklong search led to charred human remains found near a campfire on Saturday. Though DNA tests will take some time, officials believe that the remains are those of Ramin.
In a secluded valley roughly two hours from the coast, authorities discovered a jaw with some prosthetic teeth, some melted metal pieces (presumably fillings), and the remains of a man's clothes.
They have sent samples to Paris for examination while state prosecutor Jose Thorel opened an investigation into sexual assault, kidnapping and murder.
Dorsch and Ramin set sail together in 2008 on what was to be the trip of a lifetime around the world. They had planned to spend several months in French Polynesia and were blogging about their travels online, though the Web site appears to be down. The couple landed on Nuku Hiva two weeks ago.
The story of their tragedy captured the imagination of the world, and the story quickly took a turn for the bizarre.
Though there is no direct evidence of cannibalism or reports of it at the scene, because author Herman Melville, writer of Moby Dick, said that cannibalism was prevalent in Nuku Hiva in a book he wrote in 1846, several news outlets leapt to the conclusion that it is still practiced by the 3,000 residents of the remote island.
Beginning with several German news outlets and soon followed in the British tabloids, a story of cannibalism emerged.
On Monday, the newspaper Les Nouvelles de Tahiti said that the disappearance has shocked the residents, but the allegations of cannibalism startled them more.
The population is reportedly furious with its reputation being slammed internationally.
While Nuku Hiva deputy mayor Deborah Kimitete wondered if the murder was an act of madness, she said residents do not believe the cannibalism story.
People have a hard time accepting that, she told Nouvelles de Tahiti.
When we saw what was happening in the media, there was anger. We do not like headlines, Kimitete said.
According to Les Nouvelles de Tahiti, for the Anglo-Saxon and German media, this is little doubt, Stefan Ramin was the victim of an act of cannibalism - although there is no official who will certify this macabre thesis.
© Copyright IBTimes 2023. All rights reserved.