Ghislaine Maxwell, Longtime Associate Of Jeffrey Epstein, Arrested For Alleged Part In Sexual Abuse Ring
KEY POINTS
Ghislaine Maxwell, longtime associate of Jeffrey Epstein, was arrested by the FBI on multiple charges of conspiracy to sexually abuse minors
Maxwell has maintained a low-profile while under investigation for her alleged role in Epstein's sex-trafficking and abuse ring
Maxwell was scheduled to appear in federal court Thursday afternoon
The FBI on Thursday arrested Ghislaine Maxwell, the longtime friend and alleged accomplice of Jeffrey Epstein, on multiple charges related to the alleged sex-trafficking and abuse charges against the disgraced financier before his suicide last year.
Sources told NBC Maxwell was arrested around 8:30 a.m. Thursday in Bedford, New Hampshire, on multiple charges of conspiracy to sexually abuse minors. The charges allege Maxwell assisted Epstein in recruiting and grooming several girls as young as 14 dating back to 1994. She is accused of participating in the alleged abuse, as well.
"In some instances, Maxwell was present for and participated in the sexual abuse of minor victims," the Manhattan federal court's indictment said.
She was set to make her first court appearance later in the day.
The one-time girlfriend of Epstein is the French daughter of disgraced media magnate Robert Maxwell. She often represented her father at several media outlets under her father's ownership during the late 1980s and early '90s. He died in November of 1991.
During this time, she met Epstein while at a party in New York City, and the two began a romantic relationship that lasted several years. They broke up but remained close friends for years and commonly was seen around his Manhattan home, earning the moniker "Lady of the House" from the staff.
Maxwell has been under investigation by the U.S. attorney's office since Epstein's arrest last summer for the alleged circle of sex-trafficking and abuse though she has maintained a low-profile since Epstein's death s year ago while in custody. Several women who said they were abused by Epstein named Maxwell as the one who lured them to Epstein's residence.
Multiple lawsuits have been filed by the alleged victims against Maxwell for her involvement in the circle of abuse. One of the more notable suits came in 2015 from Virginia Giuffre, who alleged Maxwell recruited her for Epstein and subsequently forced her to have sex with him and several of his friends.Epstein plead guilty in 2008 to soliciting an underage prostitute in Florida. He admitted to hiring a 14-year-old girl, whose name was not released, and taking her back to his mansion in Palm Beach for a massage. The teen said while giving the massage, Epstein began masturbating and used a vibrator on her.
Epstein served an 18-month jail sentence, which included "community confinement" that was served on weekends in his home, allowing him to go to work during the week.
Epstein was then charged with multiple counts of sexual abuse and trafficking for the alleged ring of abuse in 2019. The indictment against Epstein alleged he routinely transported the girls he groomed between New York and Florida, housing them at the residences he owned in both states. These girls would then repeatedly be sexually abused by Epstein and notable socialites with whom Epstein had years-long associations.
Questions have also surrounded just how Epstein made his fortune, the value of which still has not been disclosed. He was believed to have been worth between $550 million to $630 million at the time of his death based on court filings. However, there was no direct confirmation.
Epstein began working in finance when he joined Bear Stearns in 1976. He left in 1981 and founded the consulting firm, Intercontinental Assets Group Inc. Epstein would go on to work at Towers Financial Corp.collection agency in 1987 before founding the financial management firm J. Epstein & Co. in 1988. The name of the latter was changed to the Financial Trust Co. when it relocated to the U.S. Virgin Islands in 1996 for the tax advantages.
His work in finance opened the door for him to rub shoulders with many of society's elite from the enterainment, corporate and political worlds, creating a long list of influential friends and associates, including President Donald Trump, Bill and Hillary Clinton, Harvey Weinstein, Woody Allen, Rupert Murdoc, and Michael Bloomberg. Britain's Prince Andrew was named as one of the alleged perpetrators, but he repeatedly has denied any involvement.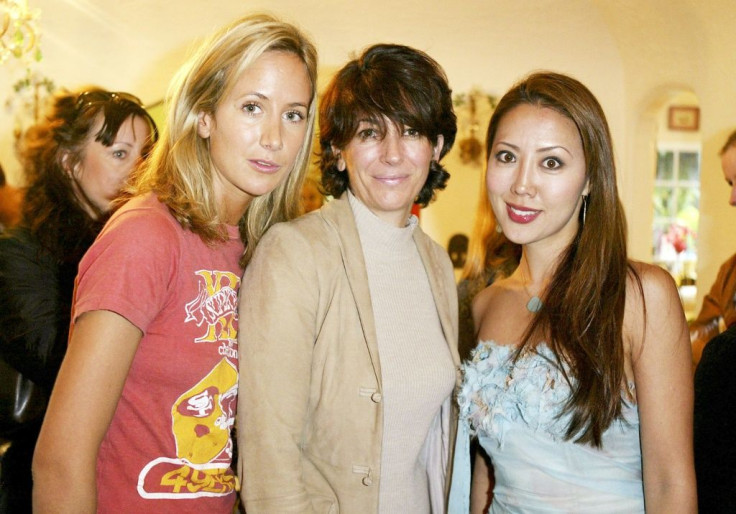 © Copyright IBTimes 2022. All rights reserved.
FOLLOW MORE IBT NEWS ON THE BELOW CHANNELS