Girl Killed In Vehicle Pileup On Snow-Covered Road In Ohio (PHOTOS)
A series of vehicle pileups in Ohio killed a twelve-year-old girl and injured dozens of people Monday as the state suffered severe winter weather and icy roads.
A massive vehicle pileup near Cincinnati on Interstate 275 in southwest Ohio saw sixty cars and 16 tractor-trailers slamming into one another, killing the girl and injuring several others, Reuters reported quoting the Hamilton County Sheriff's spokesman, Jim Knapp.
"Eighteen years on patrol, and I've never seen anything like it," Knapp said.
At least 20 people with undetermined injuries were shifted to the local hospitals and dozens of others with minor injuries were treated at the crash site, according to Colerain Township Fire Captain Darian Edwards.
The girl, whose name was not released, apparently alighted from the car she was travelling in to check an initial crash and got struck by another car.
A second crash was reported on Interstate-75, between Middletown and Monro, and it involved 50 vehicles. An undetermined number of people were injured in the accident but no fatalities were reported, the Associated Press reported quoting a State Highway Patrol dispatcher.
In a third incident, 13 cars were involved in a crash on the U.S. Highway 71, near Mansfield in the north-central Ohio. Minor injuries were reported.
Traffic was clogged across the state as the snow-covered slippery roads and poor visibility made driving dangerous. Forecasters have predicted scattered snow showers across the state and heavy snowfall in isolated pockets that could reduce visibility, according to the AP.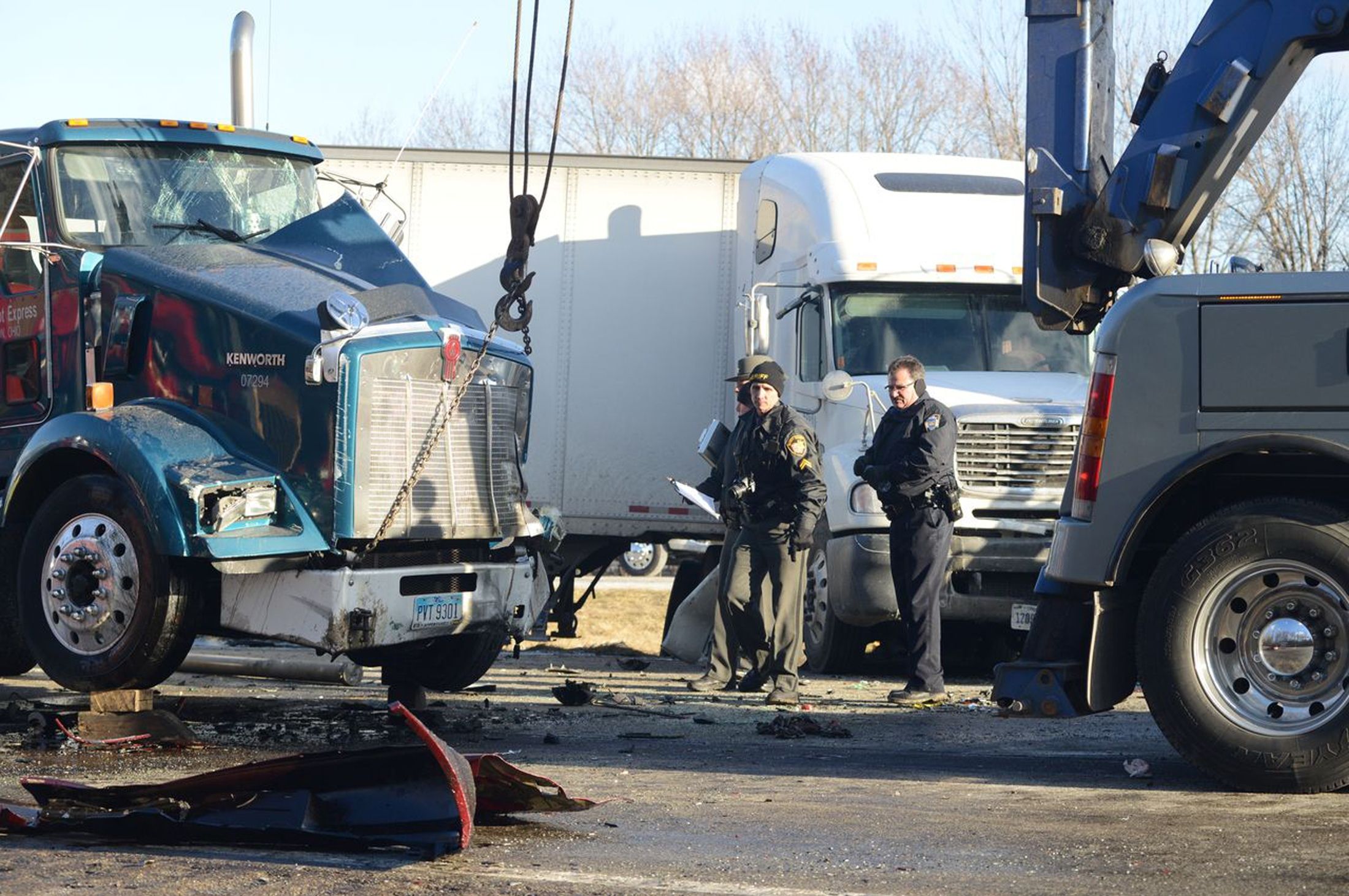 © Copyright IBTimes 2023. All rights reserved.