'Girl Meets World' Season 3 Spoilers: Angela Actress Trina McGee Reacts To Shawn And Katy's Upcoming Engagement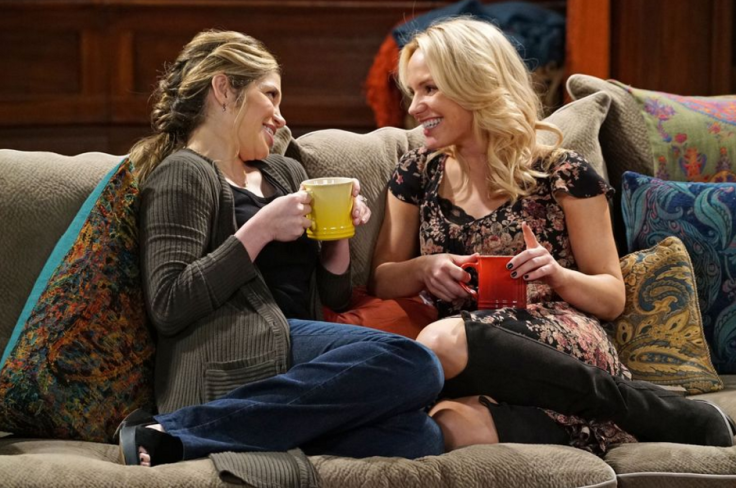 Shawn Hunter is in love! And, unfortunately for some "Boy Meets World" fans, it's not with Angela. But Trina McGee, who portrayed Shawn's long-time girlfriend and Topanga's (Danielle Fishel) best friend on the original series, doesn't want Shangela shippers to be sour over Shawn's Season 3 romance on "Girl Meets World."
The actress took to Twitter to share her thoughts on Shawn's (Rider Strong) impending engagement to Katy Hart (Cheryl Texiera), which will occur in episode 6 of the Disney Channel reboot.
"I feel happy for the characters," the actress, who made a cameo in Season 2 of "Girl Meets World," responded to a fan that was excited to see Shawn "finally get his happily ever after."
But Shawn isn't the only one set to start a family. When Angela appeared on the Disney Channel reboot, which first premiered in 2014, Shawn's ex revealed that she was married and planned on having children. She also encouraged Shawn to move forward with his life, which involved Angela giving Shawn her blessing to start a serious relationship with Katy.
"Is she the one, Shawn?" she asked. "Let what we had make you ready for something. Life knows what it's doing."
In Season 7 of "Boy Meets World," Shawn and Angela ended their relationship when Angela's father, Sgt. Moore (Julius Carry), made his way to Pennbrook. He appeared hoping to find recruits for the Army Junior Reserve Officers Training Corps and to take Angela back to his base in Europe. Shawn struggled with the thought of Angela leaving and questioned whether he should marry Angela to prevent her from moving overseas. However, before Shawn could pop the question, Angela thanked Shawn for letting her go and for understanding how important it was for her to spend quality time with her father.
"Girl Meets World" airs Fridays at 8:30 p.m. EDT on Disney Channel.
© Copyright IBTimes 2023. All rights reserved.