Global Stocks Rebound After Weak US Data Allays Fears Of Imminent Rate Hike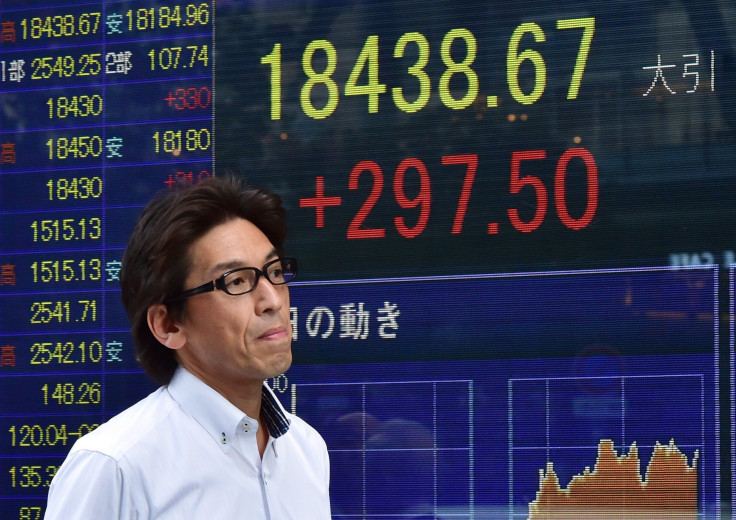 European shares rose during early trading Thursday, rebounding from recent losses, after weak U.S. data released the previous day further reduced the chances of an imminent rate hike by the Federal Reserve. Data released Wednesday showed a weak rise in U.S. retail sales and a sharp decline in producer prices, suggesting that the economy was losing steam on the back of weak global growth.
The pan-European STOXX 600 rose 1 percent during early trade, despite a negative session on Wall Street overnight. London's FTSE 100 also ended a three-day losing streak and was trading up 0.9 percent. Germany's DAX and France's CAC 40 were both up over 1 percent. U.S. markets also looked set for an upbeat start, with the S&P 500 and Dow Jones futures up 0.6 percent, while Nasdaq futures rose 0.7 percent.
"With U.S. rates not likely to go up any time soon, China stabilizing and markets having come off substantially from their highs over the past few months some feel increasingly tempted to take advantage of generally lower valuations and are willing to pour money back into stocks," Markus Huber, senior analyst at Peregrine & Black, said in a note. However, he added, the overall sentiment still remains "mixed."
Meanwhile, shares of British fashion giant Burberry Group Plc tumbled 12.4 percent in London, reeling from the impact of a sharp fall in Chinese demand.
Over the past few months, emerging markets have suffered heavy losses amid expectations that the U.S. Fed was going to lift rates. The apprehension prompted dealers and investors to shift to U.S. markets in search of safer returns.
Earlier Thursday, Asian stocks rose to a two-month high, even as the dollar struggled near five-week lows. The Shanghai Composite Index and Hong Kong's Hang Seng both closed up over 2 percent, as investors poured money back into riskier and high-yielding assets. In India, the benchmark S&P BSE Sensex and the larger CNX Nifty nudged up 0.8 percent, while Japan's Nikkei 225 ended the day up 1.15 percent, paring its earlier losses.
Investors will also keep an eye on data on inflation and jobs set to be released in the U.S. Thursday, along with the quarterly results of several big-name companies, as well as comments by some Federal Reserve officials.
© Copyright IBTimes 2023. All rights reserved.