Global Warming Rate 'Unprecedented': NASA Scientist Warns Temperature Change Unlike Anything In Last 1,000 Years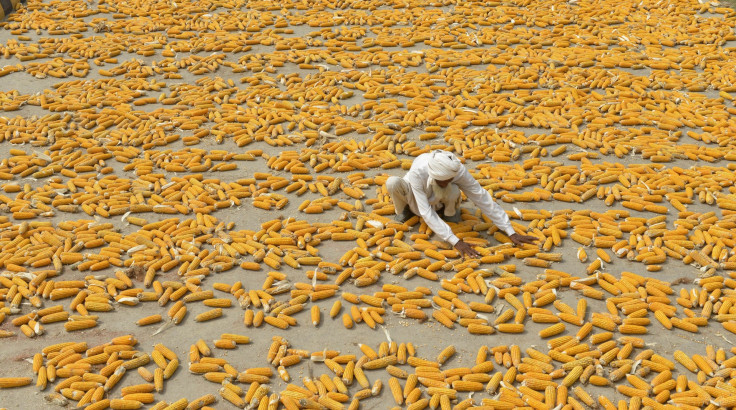 Global average temperatures this year have been scorching. The world has already experienced a peak temperature that is dangerously close to the 1.5 degree Celsius limit the international community agreed to in last year's landmark Paris climate accord. And, we're seeing warming at a pace the world hasn't experienced in the past 1,000 years, NASA's top climate scientist warns.
The record temperatures seem to be steering the world into dire circumstances. Even keeping temperatures below a 2 degree Celsius hike seems improbable at this point, according to a report published Tuesday.
"In the last 30 years we've really moved into exceptional territory," Gavin Schmidt, director of NASA's Goddard Institute for Space Studies, told the Guardian. "It's unprecedented in 1,000 years."
July was the warmest recorded month in the over 130 years that humans have been tracking global temperatures. Each month has set a new record since October 2015. Accounting for other methods of temperature measurement — like analysis of ice cores and sediment — the current trend is unprecedented in the past millennium.
"Maintaining temperatures below the 1.5 degree Celsius guardrail requires significant and very rapid cuts in carbon dioxide emissions or co-ordinated geo-engineering," Schmidt said. "That is very unlikely."
That's not necessarily a new idea.
When the Paris climate accord was reached last year, many scientists were skeptical that the carbon dioxide cuts were possible at this point. Without so-called "negative emissions" in which the world reduces the amount of carbon in the atmosphere, they reasoned, the world would pass 1.5 degrees Celsius no matter what.
But missing those targets could have drastic effects. For developing countries and small island nations, sea level rise, drought or severe weather events that are likely to result from climate change could be disastrous.
© Copyright IBTimes 2023. All rights reserved.