GoDaddy And US Embassy Remove Mexican Protest Website: Protesters File Lawsuit Against Mexican Authorities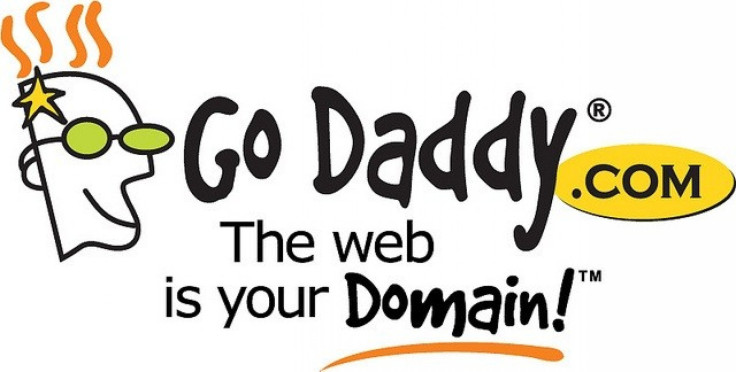 An online community of protesters announced a lawsuit on Wednesday against several Mexican authorities for making GoDaddy remove the group's website. The lawyer representing the website argued that removing the website violated the Mexico's laws protecting freedom of expression.
Following the Dec. 1, 2012, protests against the inauguration of Enrique Peña Nieto as president of Mexico, 1dmx.org was set up to be a source of news, information and discussion for the community of Mexican protesters. The site grew over the course of the year, and members of the 1dmx community planned a memorial protest on Dec. 1, 2013.
The next day, 1.dmx.org disappeared from the Internet. Its host, GoDaddy, suspended service without notice due to "an ongoing law enforcement investigation."
The investigation under the charge of "Special Agent Homeland Security Investigations" from the U.S. Embassy, and the contact information provided indicated that the investigation involved the Immigration and Customs Enforcement division.
The protesters suspect that there is more involved in the takedown of 1dmx.org, and the lawsuit demands to know exactly where the command to remove the website came from.
The Electronic Frontier Foundation, a group that recently took on the case of an American man who claimed the Ethiopian government was using malware to spy on his computer, had its own questions about the U.S.'s involvement in removing the website.
"Why did GoDaddy take down content with the excuse of it being part of a legal investigation, when the company did not request or relay any formal judicial documents or an official court order?" Danny O'Brien, the EFF's international director, wrote on the EFF blog. "And why is the U.S. Embassy acting as a relay for an unclear legal process that resulted in censorship within the United States?"
Neither the U.S. Embassy nor GoDaddy have made statements about the case.
You can check out 1dmx.org for yourself
via this mirror.
Let us know what you think about the site's takedown in the comments.
© Copyright IBTimes 2022. All rights reserved.
FOLLOW MORE IBT NEWS ON THE BELOW CHANNELS