Gold to Drop in Q1, so Forget Retesting Record High Soon: Reuters Poll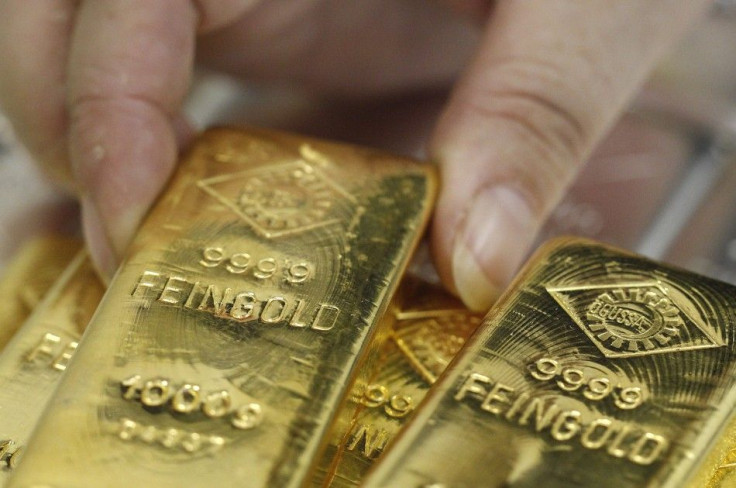 Gold prices will fall below $1,500 an ounce over the next three months and are unlikely to retest September's all-time highs until later next year at the earliest, according to a Reuters poll of 20 hedge-fund managers, economists, and traders.
The bleak forecast, coming after gold has lost 11 percent of its value so far this month, is likely to fuel fears that bullion is close to ending its more than decadelong bull run and entering a bear market.
Almost one-half of the respondents predicted bullion will fall to $1,450 an ounce in the first quarter next year, with three seeing prices as low as $1,400 an ounce.
The forecasts come after a dismal performance last week when prices hit an 11-week low of $1,560 and gold lost its safe-haven status.
Selling was fueled by a scramble by hedge funds for cash to meet client redemptions at the end of a difficult year and a run for cash by European banks seeking to raise capital.
What is surprising is that in an environment where headline risk news is bigger than ever, gold has actually fallen from its highs, said Christoph Eibl, CEO and founding partner of the Swiss commodity hedge fund Tiberius.
We believe that, in 2012, of all metals gold will be the worst performing, Eibl said.
The market eked out small gains Friday to trade just under $1,600, but showed little sign of strength even after a small bout of short covering took other financial markets higher.
The precious metal is now heading for its first quarterly loss for the fourth quarter after its second-worst rout since September 2008 when the global credit crunch was at its height.
In another immediately bearish sign, U.S. Commodity Futures Trading Commission (CFTC) figures released Friday showed that managed money in gold futures and options cut bullish bets for the second consecutive week.
Downbeat Outlook
The long-term outlook is no more upbeat either, with more than one-half of the respondents predicting that gold is unlikely to stage another run to new all-time highs until at least the second half of next year.
Four said they don't expect a new record until at least 2014.
A lack of immediate monetary easing or stimulus programs by central banks has prompted money managers to turn bearish on gold even though the precious metal is traditionally considered a safe haven in times of uncertainty.
To me, gold is not attractive right now because we don't see any inflation threats, said Jeffrey Sherman, commodities portfolio manager of DoubleLine Capital, a Los Angeles-based investment manager with $21 billion in assets.
Breakout
Gold has increasingly moved in tandem with risky assets such as equities and industrial commodities. But gold broke ranks last week with a 7 percent decline, which dwarfed the 3 percent drop in the S&P 500.
Bullion's plunge below its 200-day moving average, which it had held for nearly three years, prompted a prominent market watcher to call an end to gold's decadelong bull cycle.
We have the beginnings of a real bear market, and the death of a bull, said veteran trader Dennis Gartman, a longtime gold bull who completely exited his bullion investments last week.
Since September, gold has underperformed commodities measured by the Thomson Reuters/Jefferies CRB Index and the euro, while U.S. equities measured by the S&P 500 eked out a slight gain.
(Additional reporting by Claire Milhench, Harpreet Bhal in London and Rujun Shen in Singapore; Editing by Jon Loades-Carter; Josephine Mason and Andrea Evans)
© Copyright Thomson Reuters 2023. All rights reserved.