Gold Falls for 3rd Day, Price Drop Since Wed 6%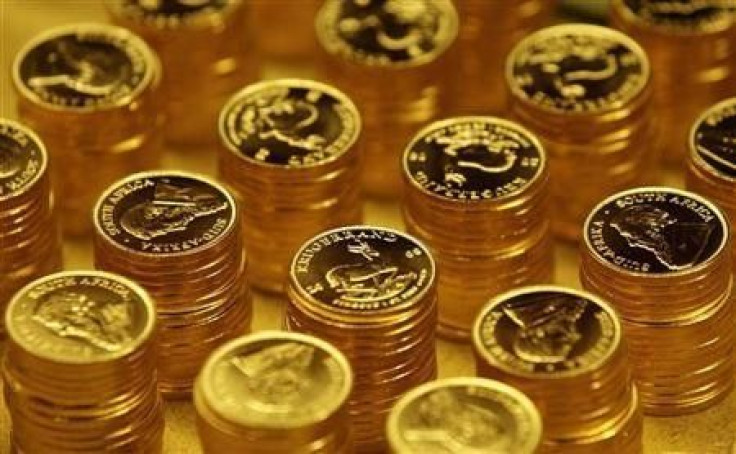 Gold prices fell for a third consecutive day Wednesday -- extending a weeklong plunge to more than 6 percent -- after the U.S. central bank warned that slowing global growth threatens the nation's weak recovery.
The Federal Reserve comments reinforced a growing sense that, after two years of working to prevent sovereign debt defaults through fiscal discipline, the emerging challenge is recession.
Strains in global financial markets continue to pose significant downside risks to the economic outlook, the Federal Reserve said Monday in a statement after a meeting, adding that strains in global financial markets continue to pose significant downside risks to the economic outlook.
What the Fed did not say -- that it plans to intervene in the bond market to stimulate the economy -- may have contributed to the discouraging market sentiment as much as what it did say.
In Germany, Chancellor Angela Merkel also warned that boosting growth was essential. The Netherlands Bureau for Economic Policy Analysis warned that the Dutch economy would shrink next year.
Deep structural, competitiveness and trade imbalances remain. Austerity does nothing to improve these, except via the unintended route of encouraging depression and deflation, Dario Perkins, an economist at Lombard Street Research, said in a note.
In addition to growing worries about an inability to create wealth, the familiar financial strains stemming from out-of-control debt reasserted themselves Monday as Italy had to pay yet another record high interest rate to borrow money.
It would seem to me that at a minimum you have a pretty significant recession in Europe, which is likely to affect us directly, Tom Luster, portfolio manager for Eaton Vance, told Bloomberg.
The eurozone's single currency plunged against the dollar to a level not seen since last January. Against a basket of major currencies, however, the dollar was at break-even in overnight trading.
Investors were in no mood to gamble. Asian stocks were lower. In Europe, France's CAC 40 and Germany's DAX stock indexes both fell.
But for the second day since Prime Minister David Cameron refused to participate in the eurozone's fiscal integration plan, British stocks rose: the FTSE 100 was up 34.33, or 0.63 percent, to 5,462.19.
U.S. stock futures were positive.
Gold for February delivery dropped $25.90 to $1,637.20, while spot gold rose $4.01 to $1,635.91.
Silver for March delivery was off 57 cents to $31.26, while spot silver slipped 11 cents to $30.71.
© Copyright IBTimes 2023. All rights reserved.