Gold Miners Surge Along with Price of Gold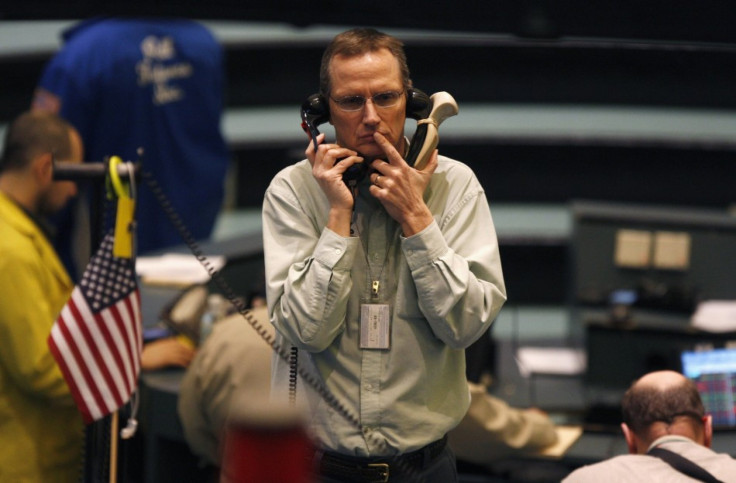 Gold mining company stocks jumped shortly after trading began Friday as the price of the yellow metal surged and the broader market resumed its downward spiral.
Barrick Gold Corp. rose 1.56 percent, Goldcorp. Inc., gained 1.7 percent, AngloGold Ashanti Ltd. was up 1 percent, Newmont Mining Corp. added 2.1 percent, and Kinross Gold Corp. jumped 1.5 percent.
The price of gold on the CME Comex division of the New York Mercantile Exchange surged $44.20 to $1,866 after briefly climbing as high as $1,881.40. On the spot market gold surged $23.40 to $1,853.91.
Meanwhile, the broader stock market dropped, with the S&P 500 index sliding 7.3 to 1,133.35, the Dow Jones industrial average falling 100.58 to 10,890 and the Nasdaq composite losing 8.32 to 2,371.09.
The negative open on U.S. markets mirrored that of Europe where shares extended steep losses from Thursday, when they suffered their biggest daily slide in 2-1/2 years. Key indexes in Britain, France and Germany all deep in the red.
The MSCI world equity index was down 1.25 percent. It too has lost nearly 15 percent since the start of the month, and saw $1.4 trillion being wiped off valuations on Thursday and early on Friday -- equivalent to the size of the Spanish economy.
The heavy selling is on the back of fears over the state of global economic growth and the ability of European banks to withstand another freezing-over of credit markets, said Ben Potter, strategist at IG Markets.
© Copyright IBTimes 2023. All rights reserved.