Gold Prices up 2nd Day, Silver Gains, Too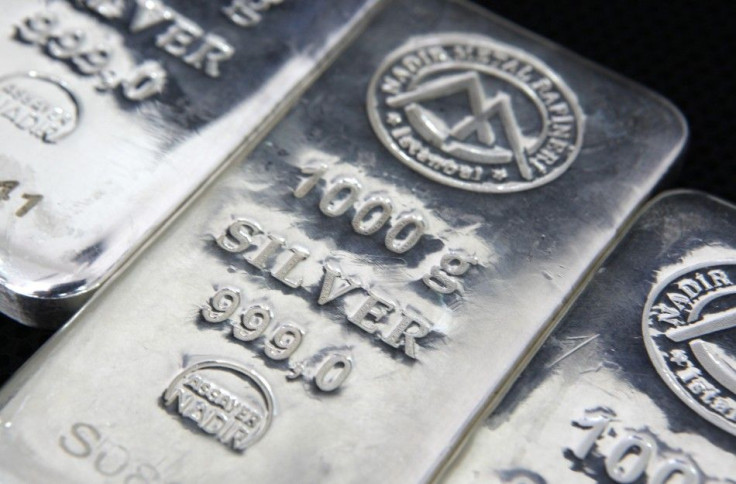 (REUTERS) -- Gold rose for a second day on Tuesday, taking its cue from a brief rally in the euro after euro zone finance ministers struck a deal with Greece on its emergency funding, while silver shrugged off data that showed a steep drop in Chinese imports.
Euro zone finance ministers sealed a 130-billion-euro ($172 billion) bailout for Greece on Tuesday to avert a chaotic default in March after persuading private bondholders to take greater losses and Athens to commit to deep cuts.
The euro held onto gains on Tuesday due to relief over Greece's securing of a rescue deal to avoid a chaotic default, but skeptical investors were looking to sell into a bounce on doubts whether it makes the country's debt burden any more manageable.
Spot gold rose 0.2 percent on the day to $1,736.84 an ounce by 1100 GMT, while most-active U.S. April futures rose nearly 0.8 percent to $1,739.10 an ounce.
Gold is trading more like the other metals, as a risk asset, rather than a risk hedge, Citigroup analyst David Wilson said.
You'd have thought that all the macro issues would be supportive for gold, when looking at U.S. and European debt, and a slowing China, but it seems to be largely driven by the dollar/euro, he said, adding his bank saw the gold price moving closer towards $1,800 an ounce later this year.
Gold's correlation with the single European currency is holding close to 50 percent, compared with a correlation of around just 30 percent two weeks ago, indicating that it is more likely now to move in tandem with the euro than against it.
Gold priced in euros meanwhile rose 0.3 percent on the day to 1,312.59 euros an ounce, set for a decline of 1.4 percent so far this month, following January's 10-percent rally.
In spite of gold's waning positive link with risk aversion, investors have snapped up almost as much of the metal through exchange-traded products so far this month as they did in the whole of January.
ETP HOLDINGS UP IN FEB
Holdings of gold in the world's major ETPs fell on the day by 12,300 ounces to 70.307 million ounces, but are still set for a rise of more than 600,000 ounces so far in February, marking a second straight month of net inflows.
Silver took its cue from a higher gold price and edged up on the day, shrugging off a decline in January imports of silver by China, a major consumer of the metal.
Chinese imports of silver fell to 191.7 tonnes in January, their lowest in three years. In 2011, China imported a total of 3,575 tonnes of silver, the lowest in at least four years and down from 5,154 tonnes in 2010.
This continues the trend - which we have observed for many months now - towards declining silver imports, removing a crutch which in the past has been important to the price. That said, the decreased imports were cushioned in January by growing demand for coins and ETFs, Commerzbank analysts said.
What is more, speculative financial investors have also been showing greater optimism again recently, allowing the price of silver to gain nearly 20 percent in January - it is now hovering at roughly the same level as at the end of the month.
In more bullish news for silver, India's imports could top 5,000 tonnes in 2012 compared with 4,800 tonnes a year ago, president of Bombay Bullion Association Prithviraj Kothari said on Tuesday.
If imports were to rise above 5,000 tonnes, this would mark a high since 2008's 5,48 tonnes in imports.
Platinum was the top performer out of the precious metals complex, rising by nearly 1.3 percent on the day to $1,660.24 an ounce, close to its highest in three months
The platinum price has risen by 10 percent in the last month, since the closure of world number two producer Impala Platinum's operations at Rustenburg due to strike action.
The company said on Monday it had lost 80,000 ounces of platinum output at Rustenburg, which contributes 60 percent of Impala's total production.
The rally in platinum has narrowed its discount to gold, which is now below $80 an ounce, compared with historical lows of more than $200 an ounce in late December and early January.
Palladium rose 1.0 percent on the day to be bid at $698.97 an ounce, around its highest for a week, buoyed by the strength in the euro and other industrial metals.
© Copyright Thomson Reuters 2023. All rights reserved.