Gold Prices Extend Gains on Chinese, Indian Buying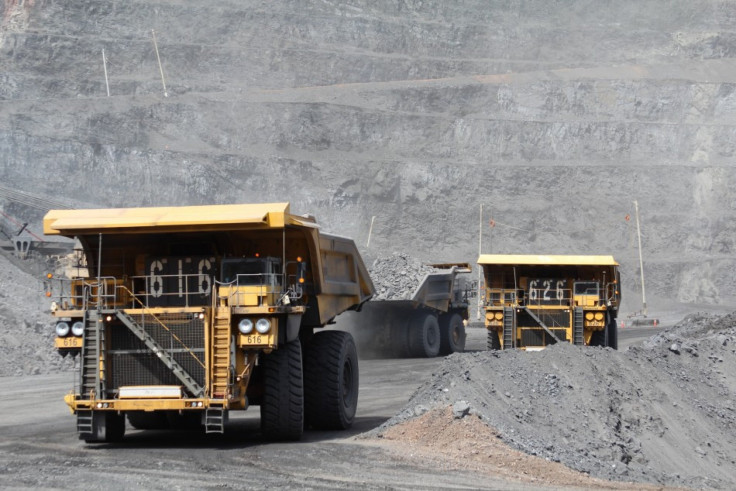 Strong demand from China and India as well as short covering Wednesday extended a gold price rally that has lifted the yellow metal six percent since the end of last month.
Gold also is getting a lift from having broken above the key resistance level of $1,635 per troy ounce, its 200-day moving average that recently has acted like a ceiling on the price of gold. Many technically oriented traders see the breach of that level as strong evidence that a sustainable rally has begun.
Fresh data from Hong Kong showed that the city sent a record 102.2 metric tons of gold to mainland China in November, a 20 percent increase from the previous month and a 483 percent year-over-year increase.
Analysts said the trend was continuing this month, in part because Chinese were preparing for the Jan. 23 start of the Lunar New Year.
Signs that China is importing a lot of gold are bullish for the market, primarily because this metal can't leave the country - it is not permissible to export gold, UBS analyst Edel Tully said in a note. And there is little doubt that volumes have increased dramatically.
Indian purchases of gold also were strong, in part because the rupee hit a one-month high against the dollar, a result of the nation's central bank move to stanch inflation.
Gold prices rose despite dollar strength, a factor that may not be as much of an obstacle as it was in 2011.
While the dollar may not see a significant correction soon, and is likely to continue to gain against the euro as the euro zone crisis persists, the negative effects of a stronger dollar on gold are likely to be largely diminished in 2012, allowing the bullish macro drivers to dictate price action once again, Societe Generale said in a note to clients.
Other commodities offered little support to gold: Oil was steady and copper declined on renewed worries about Eurozone finances.
Stocks were mixed in Asia and Europe. In the U.S., futures on the Dow Jones Industrial Average, the Nasdaq 100 and the S&P 500 were flat.
Gold for February delivery rose $11.70 to $1,643.20, while spot gold was up $6.86 to $1,640.88.
Silver for March delivery increased 30 cents to $30.10, and spot silver gained six cents to $30.00.
© Copyright IBTimes 2023. All rights reserved.