Gold Rebounds With Other Safe Havens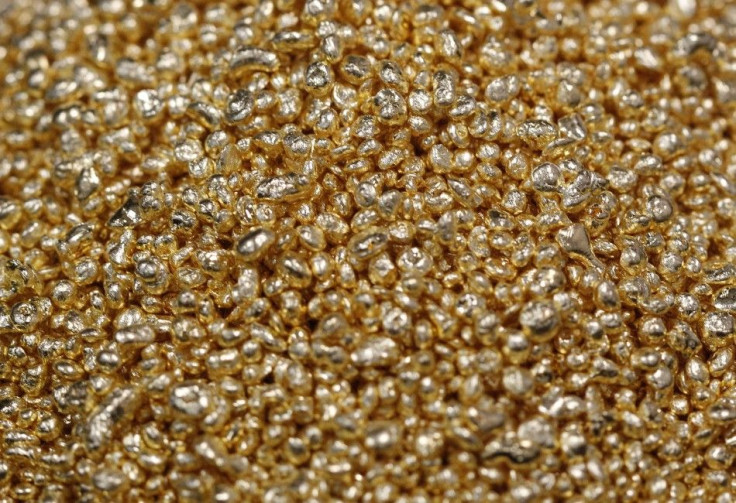 Gold prices rebounded Friday, along with other safe-haven investments, literally hours after dropping sharply after the world's biggest central bankers moved jointly to protect the eurozone's commercial financial institutions.
After news Thursday that the Federal Reserve, the Bank of England, Bank of Japan and Swiss National Bank would provide three months of unlimited dollar funding to Europe's nearly broke commercial banks, gold tumbled 2.5 percent. Other safe-haven assets like silver, platinum and the dollar also plunged to a two-week low.
The coordinated action by global monetary leaders fixed a symptom of Europe's now-chronic sovereign debt crisis. Many European banks, especially big French banks, hold huge amounts of government debt from Greece and other weak economies on the continent's southern periphery.
With a Greek default on those debts increasingly likely, those European banks face a serious threat to profits if not their survival. That, in turn, has made U.S. money market funds that provide short-term dollar loans to those European banks increasingly wary. The upshot has been an acute shortage of dollars in European banks and the specter of a Lehman Brothers-style freeze-up.
But by early Friday a rebound -- widely regarded as inevitable among analysts -- in gold had begun.
While Thursday's central bank action offers a three-month reprieve to European banks, analysts weren't impressed.
Our foreign exchange strategists note this is likely to only provide a temporary relief to the euro and the positive value of the headlines should gradually begin to lose bite because the market worries have not been properly addressed, said Suki Cooper, an analyst with Barclays Capital, in a note to investors.
We expect prices to average $1,875 per ounce in the fourth quarter 2011 and $2,000 per ounce on an annual average basis in 2012 as the macro insecurity persists, investor appetite remains positive and central banks are set to remain net buyers while the physical market continues to provide support at increasingly higher levels.
Precious metals markets were similarly unimpressed by Thursday's actions.
Gold on the New York futures exchange rose $7.60 to $1,789 per ounce, while gold for immediate delivery gained $15.36 to $1,791.92.
Silver on the New York futures exchange rose 70 cents to $40.21, and silver for immediate delivery added 37 cents to $40.23.
The dollar also gained against the euro and while European bourses posted gains U.S. stock futures were pointing to a higher opening.
© Copyright IBTimes 2023. All rights reserved.