Golden Globes 2016 Host Ricky Gervais Mocks Ben Affleck Cheating Scandal [VIDEO]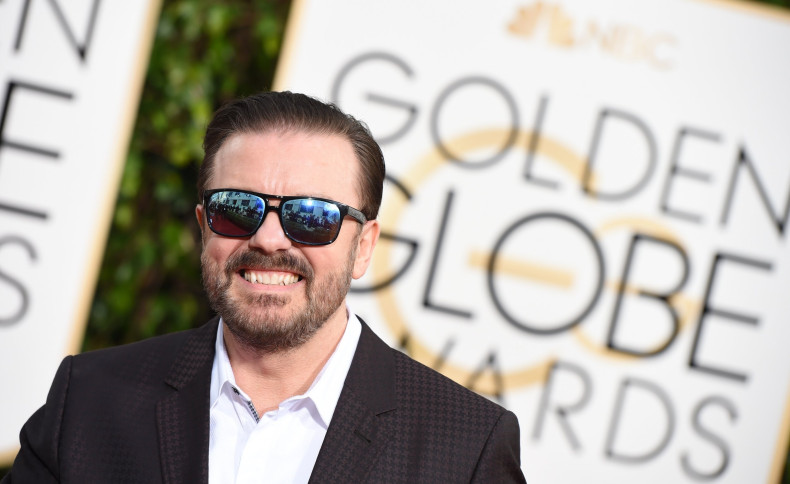 No one is safe from Ricky Gervais at the 73rd annual Golden Globes. The comedian and actor, who has come offended some in the past for jokes he made during the awards ceremony, took a jab at Ben Affleck and his divorce from Jennifer Garner while welcoming Matt Damon to the stage.
After cracking a joke about Damon's sci-fi movie "The Martian" being included in the comedy category for the Golden Globes, Gervais introduced the 45-year-old by dissing his longtime best friend.
"He's the only person who Ben Affleck has not been unfaithful to," Gervais said as Damon approached.
The "Muppets Most Wanted" star was referring to allegations that Affleck cheated on Garner with their nanny Christine Ouzounian. In July, E! News reported that Ouzounian made claims that she had been intimate with the actor during a trip to the Bahamas. Affleck and his team, however, adamantly denied the rumors.
As previously reported, the "Batman vs. Superman" actor and Garner announced their divorce in June after 10 years of marriage. In a joint statement released at the time, the former couple said they wanted to move forward "with love and friendship for another and a commitment to co-parenting [their] children."
Want to watch the Golden Globes online? Check out live stream information HERE. For a full list of nominees click HERE.
© Copyright IBTimes 2022. All rights reserved.