Golden Globes 2017: Watch Meryl Streep Skewer Donald Trump In Cecil B. DeMille Acceptance Speech [VIDEO]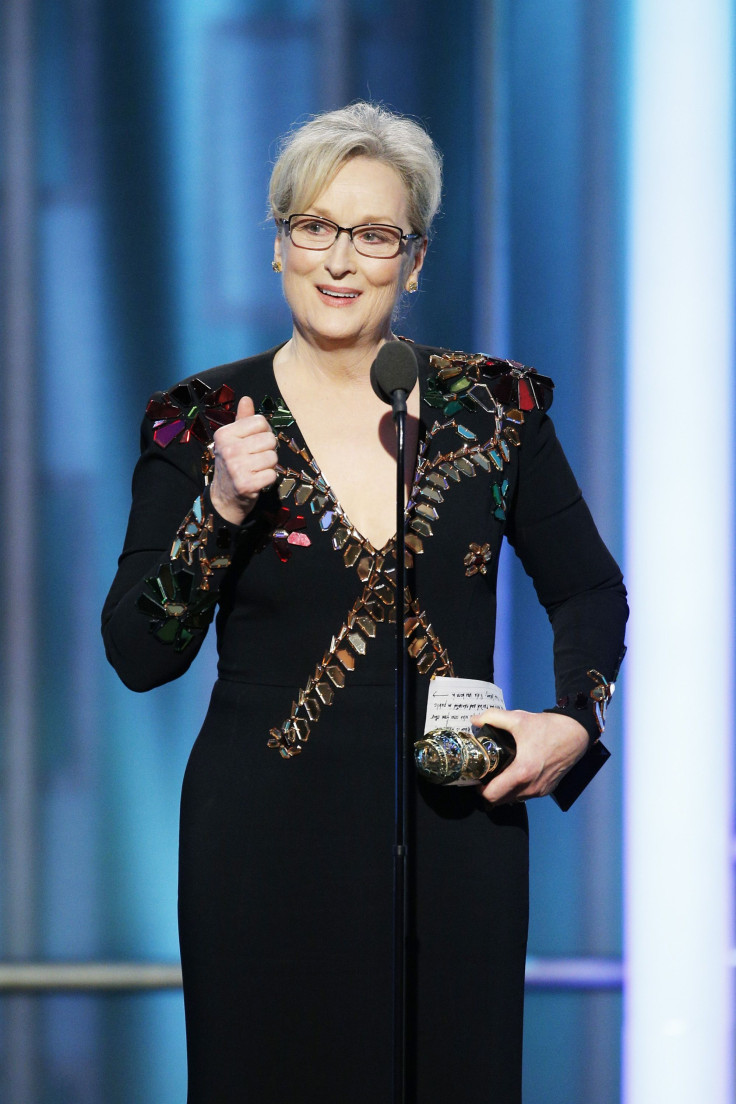 Meryl Streep made it very clear that she is not a fan of president-elect Donald Trump. The Hollywood vet took the stage at The Beverly Hilton Hotel on Sunday night to accept the Cecil B. DeMille Award at the 2017 Golden Globes. In the process of her acceptance speech, the actress discussed her thoughts on the politician.
Streep piggybacked off of Hugh Laurie's previous bashing of Trump. The actress noted that just about everyone in Hollywood is a foreigner and if all foreigners were kicked out of the country the only type of entertainment that would be left is football and mixed martial arts, which she noted is not an art.
During the 74th annual show, Streep also called out Trump for making fun of a disabled reporter and condemned him for his actions seeing as he is going to be the leader of the country. The actress revealed that the act truly broke her heart.
Streep went on to urge the press to call people out who do wrong and encouraged the public to protect the press as they report on the truth.
The 2017 Golden Globe Awards aired live on NBC. Check out the full list of winners HERE.
© Copyright IBTimes 2023. All rights reserved.