'The Crown' Star Claire Foy Wins 2017 Golden Globe Amid Queen Elizabeth II Health Concerns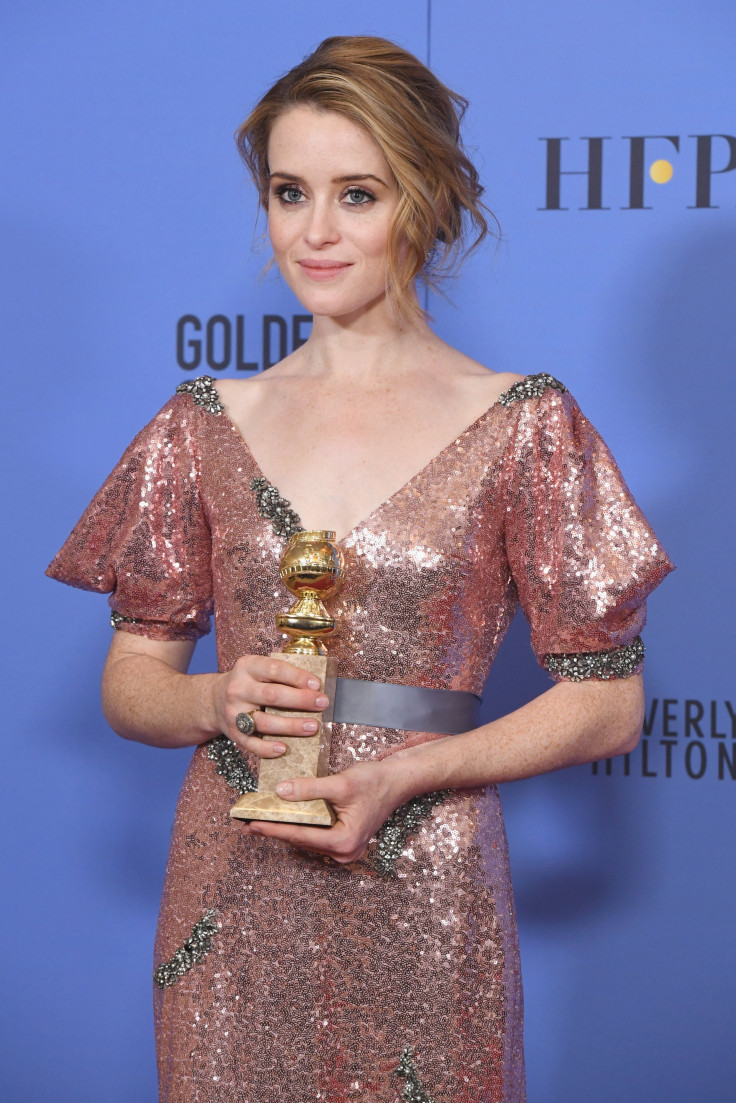 While Queen Elizabeth II recovered from an illness, Claire Foy was being honored for her role in Netflix's "The Crown." The actress was nominated for best actress in a television series (drama) against a whole host of formidable opponents.
She gracefully took them all down, despite not having been the favorite to win. Foy took the stage during the 74th annual Golden Globes on Sunday to celebrate her win with a heartfelt acceptance speech, telling the audience she felt as though she was having "an out of body experience."
Foy made sure to thank the queen and her own daughter in her speech. "The Crown" actress also said she was hopeful that one day more women would be viewed as "the center of the world," as Queen Elizabeth II has been for some time.
"I think the world could do with more women at the center of it," she said before shouting out her daughter. "My girl. I love you, you're brilliant."
Foy was up against Caitriona Balfe for "Outlander"; Keri Russell for "The Americans"; Winona Ryder for "Stranger Things" and Evan Rachel Wood for her role in "Westworld." Many believed either Ryder or Wood would be announced the category winner.
Foy's win comes amid news she's leaving "The Crown" behind. The actress announced that the second season of the Netflix original would be her last. It is not clear how the show will move forward or whether Foy will be recast. The Daily Mail reports that producers are curently working on building up a cast for Season 3.
"After two seasons, that's it, I'm gone," Foy said.
The 2017 Golden Globe Awards airs live on NBC at 8 p.m. EST. Watch the live stream HERE, check out the full list of nominees HERE and keep up with the full list of winners HERE.
© Copyright IBTimes 2023. All rights reserved.