'Good Morning America' Death: Roberts, Stephanopoulos, Strahan React To Colleague's Passing
On Monday morning, it was announced that "Good Morning America" producer Thea Trachtenberg had died on Easter Sunday. At this time, it has not been reported that her passing was connected to COVID-19. Trachtenberg was 51.
During the broadcast, co-anchors Robin Roberts, George Stephanopoulos, and Michael Strahan discussed the role that the long-time producer had created for herself on the ABC morning news show and the legacy that she would leave behind.
READ: 'Good Morning America' Anchors' Net Worth: Roberts, Stephanopoulos, Strahan's Finances Amid COVID-19 Pandemic
A clip that was shown in her honor on "GMA" highlighted the fact that Trachtenberg had "produced big interviews with presidents and prime ministers, the stars of Broadway, the Muppets, and the star of 'Star Wars'"
As she was seen as a "mentor to so many," several members of the "Good Morning America" news team spoke out after her death to share their memories of the beloved producer, including journalist Diane Sawyer.
"... How we loved it. How we laughed. She always saw the possible. More heart. More clarity. More connection. It was never just reporting. It was a way to bring light to the world," Sawyer said.
Following the packaged portion of the show, the three "GMA" co-anchors then took a few minutes to recount their own experiences with the producer. Not only did Stephanopoulos state that he worked with Trachtenberg on all of his big shoots, but Roberts also called her a "great poet." She then said that during her first interview with former First Lady of the United States Michelle Obama, she had specifically asked for Trachtenberg to be by her side.
Strahan additionally shared his memories of her at the end of the clip, which can be seen below. At that time, he echoed the kind sentiments of his colleagues. After saying that she asked "thought-provoking questions, insightful questions," he added that she often would take younger staffers under her wing as she helped them become better teammates.
According to Page Six, senior executive producer Michael Corn had also sent a note to staff about Trachtenberg's time at the network and had revealed that she had been "battling serious heart and lung disease for some time."
"She was tireless in her pursuit of perfection in her pieces which is why she was the first choice of so many of the top talent at ABC over the years. Extraordinarily gifted at this thing we do, she could craft with equal skill epically smart and or heart wrenching and or funny television. That's no doubt because Thea herself was razor smart and bitingly funny and filled with heart," he wrote.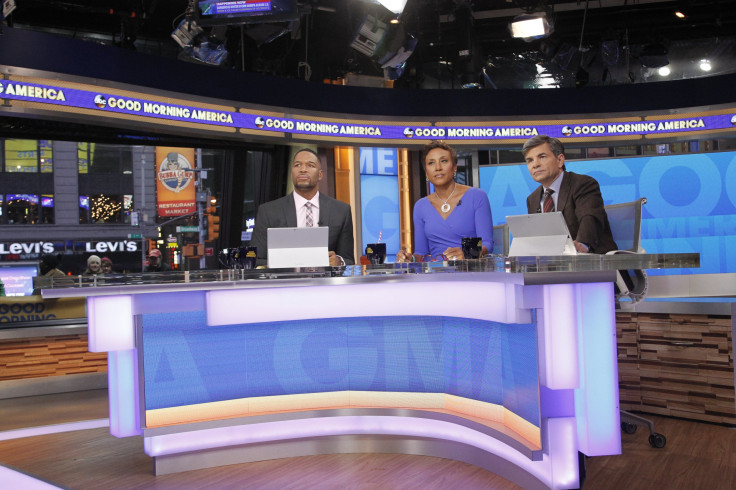 © Copyright IBTimes 2023. All rights reserved.