'The Good Wife' Canceled Or Renewed? Julianna Margulies Implies Season 7 Is Her Last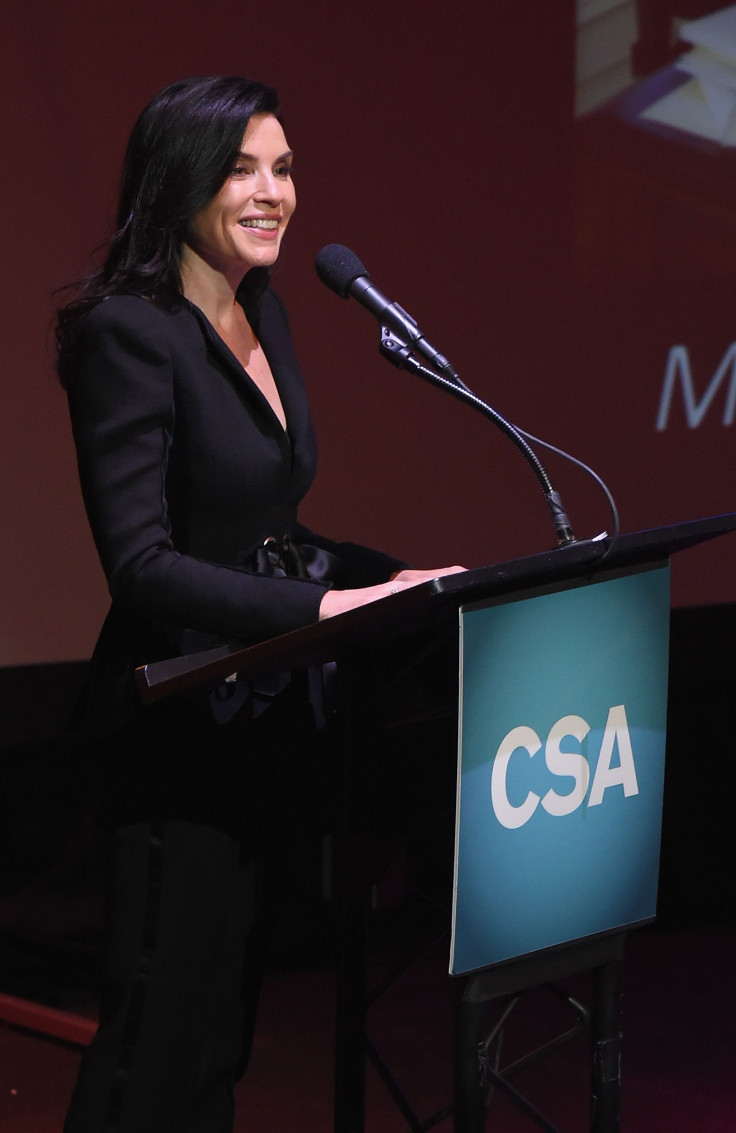 "The Good Wife" might soon be casting for a new, well, Good Wife. Speaking to a room full of casting directors at the Artios Awards on Thursday, Juliana Margulies joked that she would be looking for a job after Season 7 of "The Good Wife." That is bad news for fans holding out hope that CBS will renew the still very popular drama for an eighth season.
In a speech honoring Robert and Michelle King, the longtime executive producers of "The Good Wife," at the Casting Society of America's annual Artios Awards, Margulies implied that she would not be sticking around for a possible Season 8, joking that the many casting directors in the audience should keep in her mind for jobs now that she will theoretically be available for the first time in years.
"I surprised Robert and Michelle tonight," she said, according to Vulture. "They didn't know I was going to be here. They think I'm here for them, but I'm unemployed come April, and I think you haven't seen me in a while, at least not in person, so I thought I should show up."
Entertainment Weekly is reporting that sources close to Margulies are maintaining that the comments were a joke, and not confirmation of the actress' intentions for the show, but, as the saying goes, there is truth to every joke.
In early January, CBS programming chief Glenn Geller confirmed that Kings, the creative force behind "The Good Wife" since its debut, would not be returning if the series was renewed for another season.
"[The Kings] have an arc planned every year. They pitch us, 'This is what the season's going to be about.' We haven't really discussed beyond this what the series would look like, what next season could be, because they've said this is the last year we're going to be on the show," said Geller, according to the Hollywood Reporter.
"The show could absolutely continue even if the Kings were not running it," Geller continued. "We have a deep bench on the show. Some of the writers have been there from the beginning. We haven't made any determination. It's just January, so we haven't determined if there will be another season or not."
That is certainly a silver lining, but if the show were to also lose its star, renewal might not look so promising.
Were Margulies' comments just a bit of comedy? Only time will tell. Until then, fans will just have to cross their fingers and wait.
© Copyright IBTimes 2023. All rights reserved.